Italy: Latest food news & analysis
Latest Insights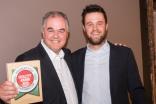 "In Italy, nobody knows what plant-based meat analogues are" - Italian plant-based start-up Joy Food on domestic challenge, overseas goals 22 Jan 2020
Joy Food is an ambitious plant-based start-up, even though demand for meat alternatives in its home market of Italy lags other countries in Europe.
---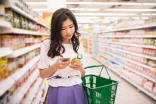 Why nutrition labels should be an opportunity for Europe's food brands 19 Sep 2018
As Europeans' interest in health and well-being rises, the way nutritional values are communicated on-pack are growing in importance - and can help brand-owners gain an edge on their competitors. But with no consistent way of showing nutritional information, it has become very hard to compare products. IRI's Olly Abotorabi questions why more food manufacturers aren't grasping this opportunity.
---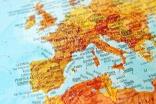 The mixed picture in Europe's growing own-label market 15 Jun 2018
Private label across Europe continues to grow, and is making its presence felt right across the FMCG spectrum. No longer just dominant in the more traditional categories of ready meals and frozen food, there are some interesting developments across other categories in the major European markets. Olly Abotorabi, senior regional insights manager at IRI, looks at the recent performance of the private-label sector across Europe and sheds light on which categories are faring better than oth
---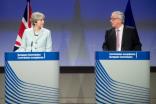 Five geopolitical issues to watch in Q1 - guest column 18 Jan 2018
In a guest column, Matthew Elliott, a senior political advisor at UK-based investment advisory firm Shore Capital Markets, sets out the geopolitical events executives need to monitor in the opening weeks of 2018.
---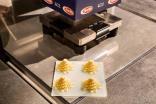 How Barilla is at forefront of 3D printing tests - interview 3 Oct 2016
This spring, Italian food group Barilla showcased a prototype for a 3D printer for its core product - pasta. The company is among those in the packaged food sector working out how it could use advancements in 3D printing technology. Brenda Dionisi talks to Barilla about its efforts so far and how it views the prospects for the technology.
Latest News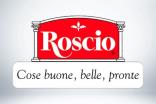 Italy's Gastronomica Roscio sells majority stake to DeA Capital 13 Nov 2020
Gastronomica Roscio, an Italian manufacturer of chilled and frozen ready-meals, has given up a stake in the business to a private investor.
---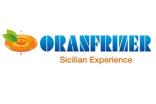 Unifrutti takes controlling stake in Italy's Oranfrizer 4 Nov 2020
Unifrutti Group, a fresh fruit cultivator and retail supplier headquartered in Cyprus, has taken a controlling interest in a citrus fruit grower.
---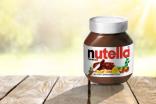 Ferrero announces new emissions targets 26 Oct 2020
Italian confectionery giant Ferrero has revealed new goals to reduce its carbon footprint after earlier committing to new sustainable packaging targets.
---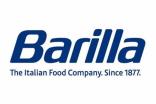 Barilla buys factory from Italian peer Pasta Zara 20 Oct 2020
Barilla, the Italy-based food group, has snapped up a manufacturing facility from a domestic peer, it has confirmed.
---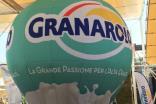 Italy's Granarolo sells Pandea baking arm to local peer Morato Pane 14 Oct 2020
Italy's Granarolo has sold its Pandea baked goods business to a local breadmaker for an undisclosed sum.
---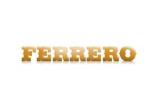 Ferrero to double capacity of Nutella Biscuits plant in Italy 9 Oct 2020
Italian confectionery giant Ferrero is to invest around EUR80m (US$94.5m) in a domestic plant, it has been revealed.
---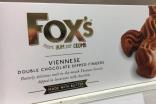 Update – Ferrero sees "significant scope" to grow Fox's 7 Oct 2020
Ferrero has given a flavour of its confidence in the prospects for the Fox's Biscuits assets the Italy-based sweet-snacks giant has snapped up.
---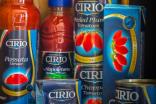 Brussels accuses canned food business Conserve Italia of running cartel 5 Oct 2020
The European Commission (EC) has accused an Italian food company of breaking EU anti-trust rules by running a cartel.
---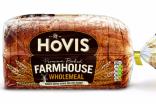 Italy's Newlat lodges bid for UK bakery firm Hovis 5 Oct 2020
A European food producer has joined the race to acquire UK bakery business Hovis from its private-equity owners.
---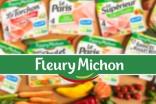 France's Fleury Michon to sell shares in Italy JV 16 Sep 2020
French food manufacturer Fleury Michon has struck a deal to sell its 50% shareholding in a venture in Italy.
Latest blogs

Barilla puts sustainability centre stage 23 May 2017
Barilla's 2016 results statement, published last week, makes interesting reading, not because of the Italian food group's commercial performance, but for the emphasis placed on sustainability achievements.
---

Ferrero moves to dismiss sale rumours 18 Feb 2015
Since Ferrero announced the death of company founder Michele Ferrero at the weekend, there has been fresh speculation over the future of the Kinder and Nutella maker. Today (18 February), the Italy-based giant looked to quash the rumours.
---
Barilla eyeing 3D printing 23 Dec 2014
Pasta maker Barilla has joined the likes of Hershey in investigating the uses of 3D printing in the food sector.