Japan: Latest food news & analysis
Latest Insights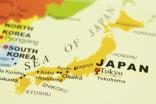 Rich man's dairy - yogurt finds a new target 31 May 2019
A relaunch from Japanese dairy giant Meiji Holdings highlights how some manufacturers targeting health concerns are now making their product propositions more specific.
---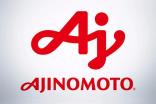 Sustainability at heart of Ajinomoto's global ambitions 13 Oct 2017
Ben Cooper looks at how Japan food and ingredients group Ajinomoto's approach to sustainability ties in with its broader ambitions to become a leading force on the world food stage.
---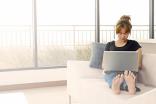 How FMCG brands can capitalise on e-commerce opportunity in Japan 28 Apr 2017
Andrew Pearl, director of strategy and insights for the Europe, Middle East and Africa region at e-commerce analytics firm Profitero, casts his eyes further afield to Japan, a market showing promise for e-commerce FMCG.
---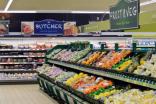 Aldi's fresh UK offensive, Wal-Mart US job cuts, M&A in Japan - September 2016 retail round-up 7 Oct 2016
September saw Aldi, which has done so much to shake up the UK's grocery market, announce plans for further investment in the country. In the US, Wal-Mart said it would extend moves to cut back-office jobs in its domestic market. And in Asia, Japan's FamilyMart and Uny finalised their plans to merge, a deal that creates the second-largest c-store player in the country.
---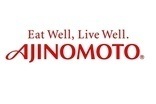 Comment: Splenda buy would fit Ajinomoto strategy 8 Apr 2015
Japanese food maker Ajinomoto is said to be interested in acquiring the Splenda sucralose business from UK food ingredients group Tate & Lyle. While Splenda has seen sales and profits hit by heightened global competition, the business nevertheless represents a good fit for Ajinomoto's own ingredients arm, which includes artificial sweetener aspartame.
Latest News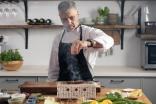 Aleph Farms to develop cell-based meat products in Japan with Mitsubishi 5 Jan 2021
Israeli cell-based meat business Aleph Farms has formed an alliance with a major corporation to develop lab-cultivated meat products in Japan.
---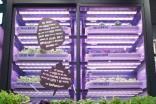 Infarm secures deal with Sumitomo for vertical farms in Japanese stores 2 Dec 2020
Infarm, one of the largest players in the vertical-farming sector, has expanded its presence in a key Asian market.
---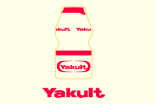 Danone to sell remaining stake in Japan's Yakult 6 Oct 2020
French dairy giant Danone has revealed it is to sell its remaining stake in a Japanese probiotics drink firm.
---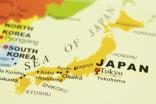 UK food industry body applauds trade deal with Japan 11 Sep 2020
Industry body The Food and Drink Federation (FDF) has reacted to a new trade deal between the UK and Japan announced this morning (11 September).
---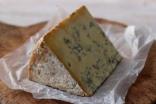 Blue cheese 'sticking point in UK-Japan trade talks' 11 Aug 2020
Talks aimed at achieving a trade deal between the UK and Japan are reported to be stalling because of a disagreement centred on a food item.
---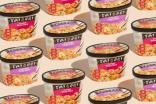 Ajinomoto lifts sales, earnings forecasts 5 Aug 2020
Ajinomoto, the Japan-based consumer foods and food ingredients major, has upped its forecasts for its current financial year and key metrics, citing a boost from Covid-19.
---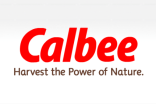 Japan snacks group Calbee to build new plant 12 Jun 2020
Japan-based snacks firm Calbee has revealed the location for a new, heavily-automated plant in its domestic market.
---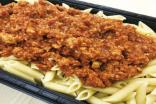 Japanese plant-based start-up Daiz to build new site after funding win 9 Jun 2020
Daiz, a Japanese plant-based food business, has revealed its plans for the future after securing a Series A funding round.
---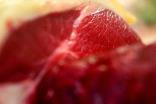 NH Foods among investors in Japanese cell-based start-up IntegriCulture 28 May 2020
IntegriCulture, a Japanese firm developing cell-based foods, has received a round of funding from an investor consortium.
---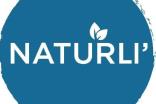 Japan joins roster of markets for meat-free supplier Naturli' 27 May 2020
Naturli' Foods, the meat-free supplier backed by Nordic food giant Orkla, has entered a market in Asia where the company sees "huge, untapped potential".
Latest blogs
Nestle gives KitKat golden touch in Japan 27 Nov 2015
Capitalising on Kit Kat's popularity in Japan, Nestle is rolling out a limited edition of gold-enveloped single Kit Kat Fingers.
---

Japan's Itochu in another agrifood deal 28 Jul 2014
Almost a year after buying Dole Food Co.'s international packaged food and Asian fresh businesses, Japanese trading house Itochu Corp. has looked again to the wider agrifood sector to diversify its business interests.
---
KitKat wrappers pass for train tickets in Japan 12 Jun 2014
Nestle has teamed up with the Sanriku Railway to enable train travellers to use Kit Kat wrappers as tickets.