Lebanon: Latest food news & analysis
Latest Insights
Food multinationals struggling in war torn Lebanon 10 Aug 2006
One month into the Israel-Hezbollah conflict, multinational food companies operating in Lebanon have ground to a halt, with the country facing a near total economic blockade and fuel supplies running out. Paul Cochrane reports from Beirut.
Latest News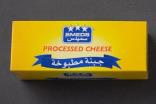 Lactalis acquires majority stake in Lebanon's Hanilor 19 Jun 2018
French dairy giant Lactalis has taken a majority stake in the Lebanese distribution company Hanilor.
---
LEBANON: Food manufacturers feeling the cost of war 5 Oct 2006
Lebanon's food manufacturing sector took a heavy blow during the 34-day conflict between Israel and the Lebanese militia Hizbullah, recording tens of millions of US dollars in direct damages and more than US$500m in indirect losses.