Lithuania: Latest food news & analysis
Latest News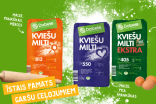 Latvia's Dobeles Dzirnavnieks to acquire AB Baltic Mill 6 Apr 2021
Latvian food company Dobeles Dzirnavnieks has struck a deal for a pasta and grains business in Europe.
---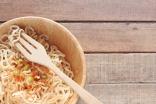 KG Group invests in new noodles plant in Lithuania to support European demand 9 Sep 2020
KG Group, an agri-food business in Lithuania, has invested in a new plant in the country for the production of instant noodles.
---
Lithuanian organic food group Auga to launch green bonds 29 Nov 2019
Auga Group, the Lithuanian organic food firm, is attempting to raise EUR20m through the launch of investment bonds.
---
EBRD takes stake in Lithuanian organic food firm Auga Group 29 Aug 2018
The European Banks for Reconstruction and Development (EBRD) has become a shareholder in Lithiuania's Auga Group, one of Europe's largest organic agricultural producers.
---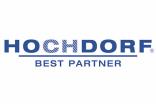 Hochdorf sells plant in Lithuania 19 Jun 2018
Switzerland-based dairy ingredients and infant-formula supplier Hochdorf has offloaded a milk-protein plant in Lithuania.
---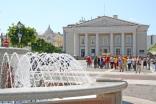 Lithuania chooses self-regulation over 'sugar tax' 22 Jan 2018
Proposals to introduce a so-called 'sugar tax' on unhealthy foods in Lithuania have been put on hold after a voluntary code was agreed with food producers.
---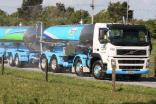 Fonterra buys into Lithuanian dairy company Rokiskio Suris 30 Aug 2017
New Zealand dairy cooperative Fonterra has taken a stake in Lithuanian dairy business Rokiskio Suris.
---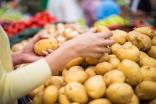 EU health chief backs taxes, ad restrictions to curb "unhealthy food" 14 Jun 2017
The European Union should "reduce accessibility to unhealthy food" using measures such as reformulation, taxation and curbs on marketing and advertising, EU commissioner for health and food safety Vytenis Andriukaitis has said.
---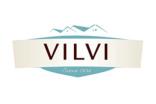 Vilkyskiu Pienine sees profit rebound in Q1 31 May 2017
Vilkyskiu Pienine, the Lithuanian dairy group, reported a resurgence in first-quarter earnings today (31 May), supported by a jump in sales of dairy products to countries in the European Union.
---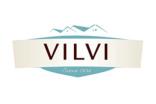 Vilkyskiu Pienine earnings spike on margin growth  1 Mar 2017
Vilkyskiu Pienine, the Lithuanian dairy group, booked a jump in earnings during 2016 as it expanded profit margins and grew sales.