Luxembourg: Latest food news & analysis
Latest Insights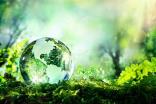 How data shows companies believe cutting CO2 emissions is good for business 19 Mar 2021
Companies are increasingly convinced reducing carbon emissions can have a positive impact on market demand, reputation and even supply chains.
Latest News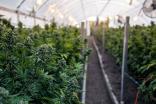 Luxembourg next to legalise recreational cannabis use 30 Nov 2018
A European country has confirmed it will legalise the recreational use of cannabis, marking another market where restrictions are being eased or removed.
---
EU farm ministers to decide future of organic reform talks 9 Jun 2017
EU agriculture ministers will meet on Monday (12 June) in Luxembourg to decide if talks can continue on the much-debated reform of the EU organic farming regulation.
---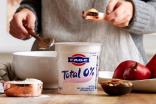 Fage to build plant in Luxembourg to meet Europe demand 7 Apr 2017
Fage, the Greece-based dairy group, is to build a factory in Luxembourg to cater for growing demand for its products in Europe.
---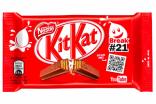 Nestle loses EU Kit Kat TM battle with Mondelez 16 Dec 2016
Nestle has lost an appeal against a court decision that had overturned the trade mark protection for the shape of its four-fingered Kit Kat bar in the European Union. 
---

EU: Dole to take competition fine case to EU's top court 15 Mar 2013
Dole Food Co. has said it will appeal at the European Court of Justice over the EU's decision to fine the fresh produce giant for anti-competitive practices.
---
EU: Commission E. coli payment offer too low, say farmers 8 Jun 2011
The European Commission's EUR150m (US$220m) compensation package for farmers hit by the E. coli scandal in Europe is too low, the EU-wide farming union Copa-Cogeca has warned.
---
EU: Senior EU judge seeks to tighten GM laws 9 Feb 2011
A senior EU judge has said all food sold in the EU contaminated with even the slightest trace of genetically modified material must have a special regulatory approval.
---
LUXEMBOURG: Italy breaks EU law on chocolate labels, says court 25 Nov 2010
Italy has broken EU regulations on labelling chocolate, a court in Luxembourg ruled today (25 November).
---
UPDATE: EU: Ministers resist dairy slashing quotas 22 Jun 2009
The EU Council of Ministers for agriculture has resisted calls to restrict dairy quotas.
---
IRELAND: ECJ rules against Unilever in ice cream battle 12 Oct 2006
The European Court of Justice (ECJ) has rejected Unilever's final appeal against the European Commission competition ruling that found Unilever had abused its dominant position in the Irish ice cream sector, bringing to an end a 15-year legal battle between Unilever and Masterfoods.