Mozambique: Latest food news & analysis
Latest News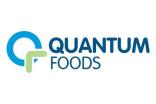 Quantum Foods to acquire African eggs producer Galovos 12 Sep 2016
South African poultry processor Quantum Foods Holdings is to acquire Mozambique-based commercial producer and seller of eggs Galovos.
---

EUROPE/MOZAMBIQUE: Dole to handle Matanuska bananas 3 Feb 2014
Dole Food Co. has struck a deal to distribute bananas for Matanuska in the Middle East, Europe and Africa.
---
MOZAMBIQUE: Pick n Pay to enter through franchise 10 Nov 2010
South African retailer Pick n Pay has signed a franchise agreement with Retail Masters to enter Mozambique.