Netherlands: Latest food news & analysis
Latest Insights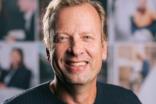 "Taste, texture and price will be critical" – Novish's Maiko Van Der Meer on outlook for plant-based seafood 10 Feb 2021
Ex-seafood exec Maiko Van Der Meer runs plant-based firm Novish. He discusses the seafood sector's view of plant-based alternatives and how the emerging industry can grow.
---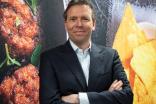 "The growth is going to be from brands" – Vivera CEO Willem van Weede on prospects for meat-free in Europe 7 Dec 2020
Vivera is emerging as one of the major players in Europe's plant-based meat market. Simon Harvey speaks with the Dutch firm's CEO to discuss the targets ahead.
---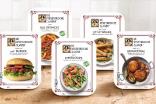 Unilever moves to capture growing consumer interest in plant-based 20 Nov 2020
Unilever is looking to further tap into consumers' interest in plant-based alternatives to meat and dairy products – which has intensified during Covid-19, GlobalData writes.
---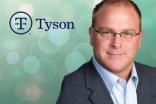 "The timing was less than optimal" – Tyson Foods' Brett Van de Bovenkamp on European foodservice launch and wider ambitions 24 Aug 2020
Andy Coyne speaks to Tyson Foods' Brett Van de Bovenkamp, the executive charged with kick-starting the US meat group's European operations.
---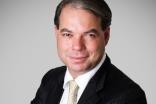 "I'm afraid 2020 and 2021 will be not normal" – Oppenheimer's Jeroen van den Heuvel on deal-making in packaged food 1 Jul 2020
Oppenheimer's Jeroen van den Heuvel has worked on food M&A for 20 years. He explains how Covid-19 has affected activity in Europe and argues the next 18 months will remain unusual.
Latest News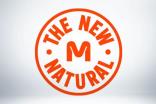 Dutch cell-based meat firm Meatable in new funding win 23 Mar 2021
Meatable, a cultivated meat start-up based in The Netherlands, has announced the result of a new funding round.
---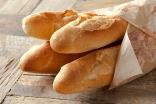 Dutch Bakery Group snaps up Covid-hit local peer Danvo 17 Mar 2021
Dutch Bakery Group, controlled by local private-equity firm Egeria, has acquired a local peer that has suffered during the pandemic.
---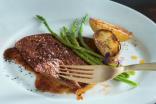 Cell-based meat "could be cost-competitive by 2030" 11 Mar 2021
New research has predicted how much meat created in a lab will cost compared to conventional meat by 2030.
---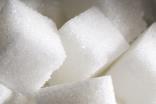 Commodity-driven food inflation to persist in 2021 – Rabobank 9 Mar 2021
Food inflation could be here to stay amid rising commodity and shipping costs related to the pandemic and global weather patterns.
---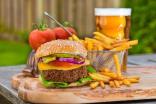 Mosa Meat closes funding round for additional $10m 23 Feb 2021
Dutch cell-based protein business Mosa Meat has announced a development in relation to its series B investment round.
---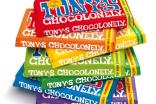 Tony's Chocolonely dropped from Slave Free Chocolate list over Barry Callebaut links 17 Feb 2021
Tony's Chocolonely, which makes confectionery from ethically-sourced cocoa, has responded to the company's removal from the Slave Free Chocolate list.
---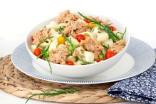 Trademark issue sees Schouten's TuNo become Vegan Green Tuna 2 Feb 2021
Netherlands-based meat-free group Schouten Europe has changed the name of its newly-launched tuna-alternative after the branding was challenged by a rival.
---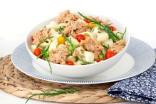 Schouten to change TuNo product name after Atlantic Natural Foods approach 29 Jan 2021
The Netherlands-based meat-free group is to change the name of its newly-launched tuna-alternative product after an approach from a company in North America.
---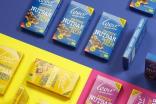 India's LT Foods takes minority stake in Dutch organic business Leev 20 Jan 2021
India-based rice supplier LT Foods is extending its presence in Europe through a deal for a business producing breakfast crackers and snack bars.
---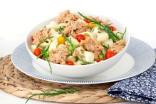 Dutch group Schouten moves into plant-based seafood 20 Jan 2021
Schouten Europe, a Netherlands-based alt-meat business, has made its first foray into a new category area.
Latest blogs

FrieslandCampina looking to sell final non-dairy asset 2 Mar 2017
FrieslandCampina, which today served up higher profits but lower sales for 2016, is ready to offload the last non-dairy business owned by the Dutch cooperative giant.
---

Mars undertakes huge recall after latest plastic-in-snacks incident 23 Feb 2016
Mars Inc has grabbed mainstream headlines around the world today (23 February) after announcing a recall of chocolate products from over 50 markets after plastic was found in one product. It is comes just months after the US food giant pulled batches in the UK over fears of plastic could be found in products.
---
Russia ban prompts Dutch growers to look for home comfort 15 Aug 2014
"We eat our problem" is the latest approach being taken by Dutch farming groups to flog surplus fruit destined for Russia.