Netherlands: Latest food news & analysis
Latest Insights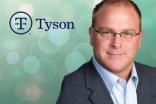 "The timing was less than optimal" – Tyson Foods' Brett Van de Bovenkamp on European foodservice launch and wider ambitions 24 Aug 2020
Andy Coyne speaks to Tyson Foods' Brett Van de Bovenkamp, the executive charged with kick-starting the US meat group's European operations.
---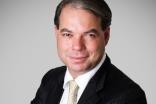 "I'm afraid 2020 and 2021 will be not normal" – Oppenheimer's Jeroen van den Heuvel on deal-making in packaged food 1 Jul 2020
Oppenheimer's Jeroen van den Heuvel has worked on food M&A for 20 years. He explains how Covid-19 has affected activity in Europe and argues the next 18 months will remain unusual.
---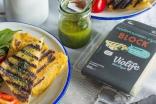 Upfield's investment in plant-based R&D looks a good bet 18 Jun 2020
Covid-19 may have added significant uncertainty to the macroeconomic outlook but investments should still be made to lean into consumer trends proving robust, writes GlobalData.
---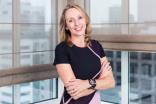 "It's important we're brave and focus on tailwinds" – Unilever's food chief Hanneke Faber, the just-food interview 17 Dec 2019
Unilever's food operations, though global and with some strong brands, is a low-growth business – but that doesn't stop the FMCG giant believing it can improve its performance.
---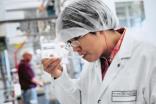 When should food companies outsource R&D? 27 Aug 2019
Simon Creasey analyses the growing trend for food companies to outsource their research and development - and weighs up why they might be looking outside their four walls.
Latest News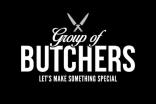 Dutch meat firm Group of Butchers gets new private-equity owners 23 Oct 2020
Group of Butchers, a Dutch supplier of meat and mince-based products to the retail and foodservice channels, gets a new majority owner.
---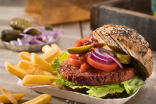 Europe plant-protein market set for 10% annual growth but still small beer – study 22 Oct 2020
A new report from Dutch bank ING has forecast the size of the plant-based meat and dairy alternatives food market in Europe in 2025.
---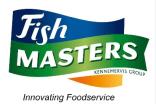 Gebroeders Kramer acquires fellow Dutch fish processor Fishmasters 21 Oct 2020
Gebroeders Kramer, a Netherlands-based seafood processor, has acquired a local peer in value-added fish products.
---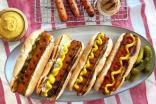 New products – Nestle rolls out Mezeast brand in Holland; Lindt launches Nuxor chocolate range in Spain; Hooray Foods hits Whole Foods with plant-based bacon 16 Oct 2020
This week's new product selection includes plant-based cheeses from Bel Group and a new brand from Bolthouse Farms.
---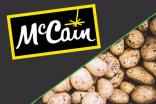 McCain Foods to invest in Netherlands production 16 Oct 2020
Potato-products giant McCain Foods has started a construction project in one of its markets in Europe.
---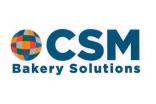 CSM Bakery Solutions sells ingredients business to Investindustrial 7 Oct 2020
CSM Bakery Solutions, the private-equity-owned bakery-products group, has sold a division generated annual sales of around EUR500m.
---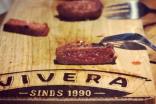 Dutch plant-based firm Vivera invests EUR30m to double capacity 25 Sep 2020
Vivera, a plant-based business in the Netherlands, plans to invest on one of its facilities to meet the increased demand for vegan and vegetarian products.
---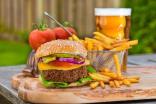 Cell-based meat firm Mosa Meat gives funding update 25 Sep 2020
Mosa Meat, the Dutch start-up developing cell-based meat that counts Switzerland's Bell Food Group as an investor, has issued an update on its Series B round of investment.
---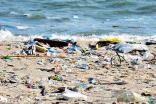 Food majors accused of "hypocrisy" over plastic reduction commitments 21 Sep 2020
Some of the world's biggest food companies have been criticised in a new report which has looked at their sustainability credentials.
---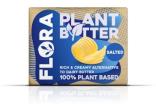 Upfield unveils carbon-labelling commitment 12 Aug 2020
Plant-based dairy-alternative business Upfield has made an environmental commitment it said will impact up to 100 million product packs.
Latest blogs

FrieslandCampina looking to sell final non-dairy asset 2 Mar 2017
FrieslandCampina, which today served up higher profits but lower sales for 2016, is ready to offload the last non-dairy business owned by the Dutch cooperative giant.
---

Mars undertakes huge recall after latest plastic-in-snacks incident 23 Feb 2016
Mars Inc has grabbed mainstream headlines around the world today (23 February) after announcing a recall of chocolate products from over 50 markets after plastic was found in one product. It is comes just months after the US food giant pulled batches in the UK over fears of plastic could be found in products.
---
Russia ban prompts Dutch growers to look for home comfort 15 Aug 2014
"We eat our problem" is the latest approach being taken by Dutch farming groups to flog surplus fruit destined for Russia.