New Zealand: Latest food news & analysis
Latest Insights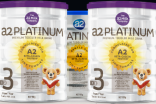 "All of the major dairy companies are aware of us" - A2 Milk Co. chairman David Hearn on the company's rise 24 Feb 2017
New Zealand-based A2 Milk Co. markets products it says eases the digestive issues some adults and children get from consuming dairy and infant formula - and it is a business growing rapidly, fuelled by demand in China. Dean Best caught up with A2 Milk chairman David Hearn the day after the company booked a set of bumper half-year results.
---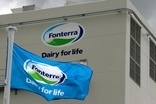 Fonterra's full-year results – 10 things to learn 25 Sep 2015
New Zealand dairy giant Fonterra reversed its first-half profit drop to report a massive jump in full-year earnings yesterday (24 September). The result was achieved despite lower sales from the co-operative, with a focus on efficiency and product mix as well as the benefit of lapping weak prior-year comparables. Here are just-food's ten key takeaways from Fonterra's fiscal 2014/15 numbers.
---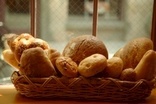 In the spotlight: Why ABF's George Weston is making bread better-for-you 1 May 2015
Associated British Foods this week announced the launch of a high-protein bread from its Australasian arm George Weston Foods. The company looks to be weighing up options to increase sales in the highly pressured bakery sector. Is its move into the better-for-you category in New Zealand one that will pay off? Hannah Abdulla explores.
---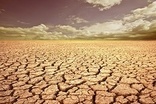 Comment: New Zealand drought could hit dairy sector 16 Jan 2015
The possibility New Zealand could be facing another year of drought conditions is a serious concern for the country's massive dairy industry - and one which has global implications.
---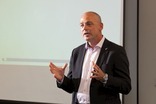 In the spotlight: Fonterra's strategy to weather enduring dairy volatility 26 Sep 2014
After reporting a slump in Fonterra's annual profits this week, CEO Theo Spierings was at pains to tell the market the global dairy market will remain erratic. However, the head of the world's largest dairy exporter also outlined how the group plans to ride out changes in supply of and demand for milk.
Latest News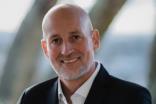 Synlait Milk announces CEO Leon Clement's departure 12 Apr 2021
Synlait Milk, the New Zealand-based dairy and infant-formula producer, has announced the resignation of a senior executive.
---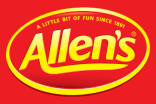 Nestle to halt Allen's confectionery production in NZ 29 Mar 2021
Nestlé has unveiled a proposal to discontinue confectionery manufacturing at a plant in New Zealand, putting a number of jobs on the line.
---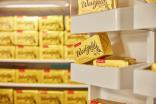 NZ's Westland targets global butter markets with factory investment 24 Mar 2021
New Zealand's Westland Milk Products targets global expansion for its grass-fed butter brand with a factory investment.
---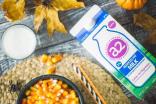 A2 Milk Co. cuts sales, margin forecasts 26 Feb 2021
The New Zealand-based dairy and infant-formula business has reacted to pressure on its sales in a key market.
---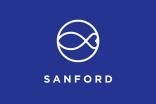 New Sanford CEO Peter Reidie set for April start 27 Jan 2021
New Zealand-based seafood business Sanford has revealed when its new CEO Peter Reidie will take up the hot seat.
---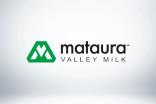 A2 Milk Co. moves forward with plan to acquire majority of Mataura Valley Milk 4 Jan 2021
New Zealand's A2 Milk Co. has completed a due diligence process to acquire a controlling interest in a local dairy business.
---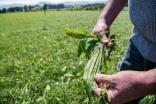 Fonterra, Nestle join forces on greenhouse gas trial 14 Dec 2020
New Zealand dairy business Fonterra, local industry body DairyNZ and food giant Nestlé have come together in an attempt to tackle greenhouse gas emissions.
---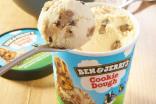 Unilever to trial four-day working week in New Zealand 2 Dec 2020
Consumer goods giant Unilever has launched a project that may lay the groundwork for a shorter working week across the business.
---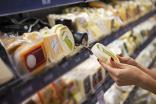 Synlait Milk kicks off capital-raising exercise amid outlook for lower profits 11 Nov 2020
Synlait Milk has announced details for a capital-raising exercise to support investment plans for the New Zealand business.
---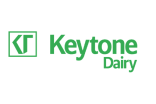 Keytone Dairy agrees private-label contract with New Zealand's Foodstuffs 9 Nov 2020
New Zealand food manufacturer Keytone Dairy has won a private-label production and supply contract estimated at NZD7.1m (US$4.8m).
Latest blogs
Progress at Synlait but challenges remain 28 Aug 2014
New Zealand dairy group Synlait Milk revealed today (28 August) it has hit the "major milestone" of receiving regulatory clearance to begin exporting finished product from its new NZ$28.5m dry blending and consumer packaging plant.
---
Seafood sector warned on global warming 1 Jul 2014
The New Zealand seafood industry received a stark warning this weekend: a "massive shellfish extinction event" could be on the cards.
---
Manuka welfare scandal another blow for NZ dairy 22 Jan 2014
The reputation of the New Zealand dairy industry has taken another blow, with Chilean authorities reportedly launching an investigation into alleged animal cruelty by Manuka Dairy.