New Zealand: Latest food news & analysis
Latest Insights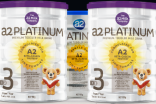 "All of the major dairy companies are aware of us" - A2 Milk Co. chairman David Hearn on the company's rise 24 Feb 2017
New Zealand-based A2 Milk Co. markets products it says eases the digestive issues some adults and children get from consuming dairy and infant formula - and it is a business growing rapidly, fuelled by demand in China. Dean Best caught up with A2 Milk chairman David Hearn the day after the company booked a set of bumper half-year results.
---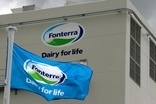 Fonterra's full-year results – 10 things to learn 25 Sep 2015
New Zealand dairy giant Fonterra reversed its first-half profit drop to report a massive jump in full-year earnings yesterday (24 September). The result was achieved despite lower sales from the co-operative, with a focus on efficiency and product mix as well as the benefit of lapping weak prior-year comparables. Here are just-food's ten key takeaways from Fonterra's fiscal 2014/15 numbers.
---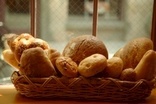 In the spotlight: Why ABF's George Weston is making bread better-for-you 1 May 2015
Associated British Foods this week announced the launch of a high-protein bread from its Australasian arm George Weston Foods. The company looks to be weighing up options to increase sales in the highly pressured bakery sector. Is its move into the better-for-you category in New Zealand one that will pay off? Hannah Abdulla explores.
---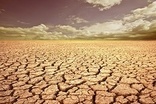 Comment: New Zealand drought could hit dairy sector 16 Jan 2015
The possibility New Zealand could be facing another year of drought conditions is a serious concern for the country's massive dairy industry - and one which has global implications.
---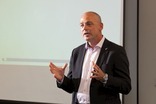 In the spotlight: Fonterra's strategy to weather enduring dairy volatility 26 Sep 2014
After reporting a slump in Fonterra's annual profits this week, CEO Theo Spierings was at pains to tell the market the global dairy market will remain erratic. However, the head of the world's largest dairy exporter also outlined how the group plans to ride out changes in supply of and demand for milk.
Latest News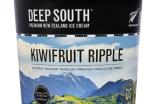 Synlait Milk sells Deep South ice cream brand to New Zealand's Talley's 19 Oct 2020
Dairyworks, recently acquired by New Zealand dairy and infant-formula business Synlait Milk, is selling a non-core asset to a local food manufacturer.
---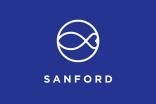 NZ seafood group Sanford announces resignation of CEO Volker Kuntzsch 10 Sep 2020
New Zealand seafood company Sanford has announced that one of its senior executives has stepped down and the search is on for a replacement.
---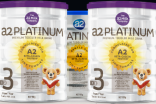 A2 Milk Co. looking to acquire majority interest in New Zealand peer Mataura 21 Aug 2020
New Zealand-based dairy and infant-formula group A2 Milk Co. is seeking to acquire a controlling interest in a local peer, it has announced.
---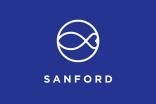 New Zealand's Sanford confirms closure of fish processing plant 17 Aug 2020
New Zealand seafood company Sanford has today (17 August) confirmed it will close one of its processing facilities.
---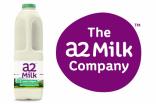 A2 Milk Co. names clothing industry executive David Bortolussi new CEO 11 Aug 2020
New Zealand-based dairy and infant-formula group A2 Milk Co. has named a clothing industry executive as its new CEO.
---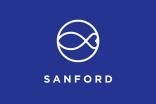 New Zealand's Sanford plans to close fish processing plant 5 Aug 2020
New Zealand seafood business Sanford is proposing to close one of its processing sites, partly as a result of the impact from the pandemic.
---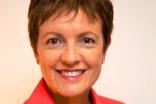 Yili-owned Westland Dairy reveals CEO Toni Brendish to step down 4 Aug 2020
A key executive at New Zealand-based Westland Dairy has stepped down a year after the business was taken over by Chinese peer Yili.
---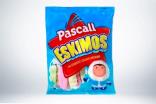 Mondelez to ditch racially-insensitive brand name in New Zealand 9 Jul 2020
US confectionery giant Mondelez International has announced it is ditching a long-existing product name that may be deemed to be racially insensitive.
---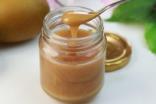 Manuka honey maker Comvita hires ex-Synlait finance chief Nigel Greenwood 6 Jul 2020
New Zealand-based Manuka honey maker Comvita has hired a new finance chief to replace interim CFO Adrian Barr.
---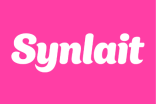 Synlait attains B Corp certification 29 Jun 2020
New Zealand infant-formula maker Synlait has updated the Australian Securities Exchange (ASX) on its attempt to attain B Corp certification.
Latest blogs
Progress at Synlait but challenges remain 28 Aug 2014
New Zealand dairy group Synlait Milk revealed today (28 August) it has hit the "major milestone" of receiving regulatory clearance to begin exporting finished product from its new NZ$28.5m dry blending and consumer packaging plant.
---
Seafood sector warned on global warming 1 Jul 2014
The New Zealand seafood industry received a stark warning this weekend: a "massive shellfish extinction event" could be on the cards.
---
Manuka welfare scandal another blow for NZ dairy 22 Jan 2014
The reputation of the New Zealand dairy industry has taken another blow, with Chilean authorities reportedly launching an investigation into alleged animal cruelty by Manuka Dairy.