Nigeria: Latest food news & analysis
Latest Insights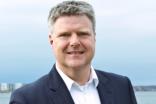 Ambitious Arla remains patient with Africa - interview 14 Jun 2017
With the consumption of dairy products in western countries stagnant, the world's largest processors are ramping up investment in emerging markets. European dairy giant Arla Foods is still targeting growth in countries like the UK and Germany through investment in value-added innovation but it is increasingly investing in markets like China and Nigeria. Both feature in Arla's list of priority markets, drawn up in 2015 as part of the cooperative's Strategy 2020 business plan. Arla's executive vice-president of international operations, Tim Orting Jorgensen, talks to John Shepherd about the company's recent moves in Nigeria and how, despite the country's recent economic problems, the market is a springboard for the co-op's ambitions in the wider region.
---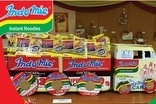 Kellogg eyes long-term benefits of Africa investment 17 Sep 2015
US cereal giant Kellogg announced earlier this week it has entered into a joint venture agreement to step up its presence in Africa. Kellogg has partnered with Tolaram Africa, the local arm of Singapore-based conglomerate Tolaram Group. While the deal will not provide an immediate lift for Kellogg's struggling sales, it positions the company for long-term growth in a region of increasing importance for consumer goods companies. Katy Askew reports.
---

BRICs and beyond: Olam highlights Nigeria's potential 27 Jun 2012
Olam International's acquisition of Nigerian dairy group Kayass highlights the growing investment in the country. The move contributes to Olam's increasing presence in the Nigerian packaged food industry and the agribusiness giant intends to expand its food production base in the country further.
Latest News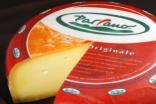 FrieslandCampina, Egypt's Domty sign agreement to target Africa cheese market 7 Sep 2020
Dutch dairy giant FrieslandCampina and Egypt's Arabian Food Industries plan to explore joint opportunities in cheese.
---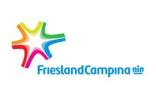 FrieslandCampina to acquire PZ Cussons' Nutricima dairy business 18 Mar 2020
UK consumer goods giant PZ Cussons has announced the sale of its Nigerian dairy business Nutricima to a European firm.
---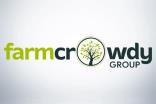 Nigerian meat processor Best Foods acquired by local ag-tech trading platform Farmcrowdy 17 Feb 2020
Best Foods, a Nigeria-based meat-processing business, has been acquired by a local ag-tech trading platform for an undisclosed sum.
---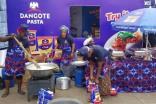 Dangote Flour Mills investors give green light to bid from Olam International 17 Oct 2019
The shareholders of Nigeria-based flour and pasta supplier Dangote Flour Mills have given their backing to a takeover bid from one of the world's largest agri-food businesses.
---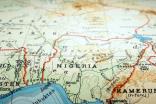 Arla Foods to help further develop sustainable dairy industry in Nigeria 12 Sep 2019
European dairy cooperative Arla Foods has entered a commitment to help further develop a sustainable dairy industry in Nigeria.
---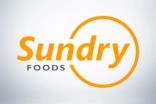 Nigeria's Sundry Foods backed by Norwegian PE firm Norfund 27 Aug 2019
Sundry Foods, a Nigerian foodservice supplier operating in the quick service restaurant (QSR) sector in its home market, has been backed by an investment business from Norway.
---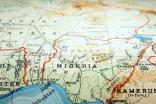 FrieslandCampina expands Nigeria dairy venture through incubator link 16 Jul 2019
Dutch dairy cooperative FrieslandCampina has extended a dairy venture in Africa through a tie-up with a locally-based incubator consortium.
---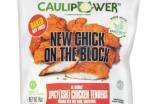 New products - Mars takes Juicy Fruit to India; Kraft Heinz debuts spoonable smoothie; Caulipower launches blended chicken-and-cauliflower line; Oatly dairy-free ice cream hits US 21 Jun 2019
This week's batch of new products includes the latest developments from companies including Quorn Foods, Danone and Dairy Crest.
---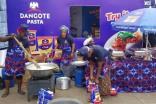 Olam International tables bid for Dangote Flour Mills 23 Apr 2019
Nigeria-based flour and pasta supplier Dangote Flour Mills has attracted takeover interest from one of the world's largest agri-food businesses.
---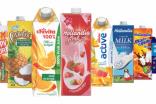 Coca-Cola finalises acquisition of Nigerian firm Chi 31 Jan 2019
Coca-Cola Co. has finalised the purchase of a business in Nigeria manufacturing soft drinks and "value-added dairy beverages".