Norway: Latest food news & analysis
Latest Insights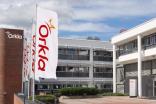 Nordic major Orkla on brands, foodservice, M&A – six things to learn from H1 results and outlook 14 Jul 2020
Orkla, the FMCG major that's a bellwether for trading in the Nordics, has filed its H1s. Here's what you need to know.
---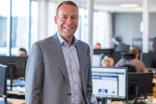 Orkla's new CEO has foot on right pedal but still early days 24 Oct 2019
Jaan Ivar Semlitsch joined an under-pressure Orkla as CEO this summer and initial signs are positive, although it is a little early to judge if gains will be sustained.
---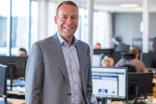 Will Orkla investors get what they want from incoming CEO? 7 Jun 2019
With Orkla's organic growth just about ticking over, investors will be keen to see more concrete guidance from the incoming chief executive. Simon Harvey takes a look.
---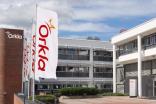 Where in central Europe could Orkla look next for M&A? - analysis 9 May 2016
After a series of disposals in central Europe over the last nine years, Orkla has recently snapped up a food maker in the Czech Republic. just-food M&A columnist Stefan Kirk looks at where in the region the Nordic food group could look next.
---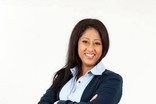 The bitesize interview: Nasims Halal Baby Food founder Nasim Rizvi 29 Apr 2015
Norwegian mum of five Nasim Rizvi launched Nasims Halal Baby Food two years ago out of a frustration from a lack of halal baby food products on the market. The brand's first market has been the UK, targeting the larger Muslim population across the North Sea. Rizvi talks to just-food about why halal baby food is a big growth opportunity, particularly in the UK, France and Germany at present.
Latest News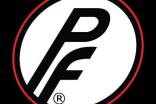 Orkla buys up rest of local sports nutrition firm Proteinfabrikken 12 Jan 2021
Norway-based food group Orkla has taken full control of a local sports nutrition business in which it has held a stake for six years.
---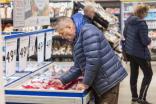 Norway's top grocers face fines over price 'co-ordination' 15 Dec 2020
Norway's three largest grocers face record fines from the country's competition watchdog, which is claiming the retailers "co-ordinated" their pricing.
---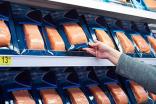 Norwegian seafood firms Nergard Holding, Norsk Sjomat merge 4 Nov 2020
Two Norwegian seafood businesses have merged operations in a move the new group claims will strengthen the enlarged business and create jobs.
---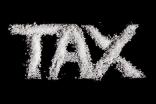 Norway 'mulls tax cut on confectionery' 29 Sep 2020
The Norwegian government is said to be considering changing rules linked to taxes on sugar-laden food and beverage products and alcohol.
---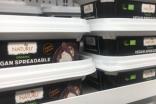 Orkla CEO forecasts jump in plant-based sales 18 Sep 2020
The Nordic food group, home to vegetarian brands Naturli' and Anamma, wants to double its revenue from plant-based products in two years.
---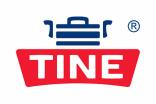 Norwegian dairy co-op Tine sells minority stake in Rorosmeieriet 7 Jul 2020
Norwegian dairy cooperative Tine has sold its minority stake in a local dairy business to an investment firm.
---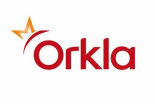 Orkla sells potato flatbread brand Vestlandslefsa to Norway's Baxt Lierne 15 Jun 2020
Nordic food group Orkla has signed an agreement to dispose of a brand in Norway, where it plans to focus resources on pizza production.
---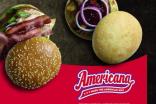 Lantmannen acquires bakery plant assets in Norway from French Bakery Co. 12 Jun 2020
Lantmännen, the Sweden-based agri-food business, has acquired the bakery production assets at a plant in Europe.
---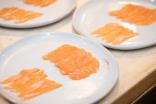 Norwegian seafood firm Kvaroy Arctic signs up to traceability initiative 8 Jun 2020
Kvarøy Arctic, a Norway-based seafood business, has signed up to an initiative it hopes will increase the traceability of fish supplied to North American customers.
---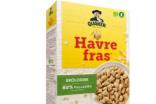 PepsiCo sells Havrefras cereal brand to Norway's Orkla 2 Jun 2020
US food and beverage giant PepsiCo has sold a Scandinavian cereal brand to a Nordic food group for an undisclosed sum.