Other: Latest food news & analysis
Latest Insights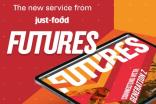 How can food companies connect with Generation Z? - just-food FUTURES Vol.6 23 Apr 2019
just-food's FUTURES service presents its latest free-to-read analysis, with Lucy Britner setting out how food companies should best market and sell to Generation Z.
---
just-food's research round-up 26 Aug 2011
just-food's research round-up includes insight into the rapidly-growing baby food market in China and a comprehensive profile of Wal-Mart, the world's biggest retailer.
Latest News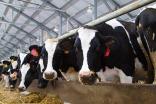 EU proposes new aid package for farmers 20 Jul 2016
The European Commission has proposed a new EUR500m (US$551m) package of support for European farmers "in the face of ongoing market difficulties, particularly on the dairy market".
---
GLOBAL: Nestle points Nutritional Compass in new direction 19 Aug 2011
Nestle has changed its product labelling system in an effort to help consumers make more informed choices about their diet and lifestyle.
---

IVORY COAST: Cargill evacuates expat employees 22 Dec 2010
Cargill has removed expatriate employees from Ivory Coast following the outbreak of post-election violence in the country.
---
WORLD: NATO and EU conduct strategic food security research 12 Dec 2006
The North Atlantic Treaty Organisation (NATO) is to cooperate with the European Cooperation in Science and Technology programme (COST) in research strengthening the safety and security of Europe's food chain.