Portugal: Latest food news & analysis
Latest Insights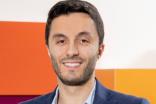 PepsiCo's post-Covid optimism about Europe e-commerce – interview 23 Sep 2020
It's no surprise to PepsiCo e-commerce sales jumped through the early months of Covid-19. But does it believe interest in shopping online will continue when the virus is tackled?
Latest News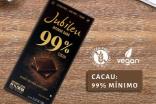 Spain's Chocolates Valor buys Portuguese peer Imperial Produtos Alimentares 9 Apr 2021
The private-equity owners of Portugal-based chocolate maker Imperial Produtos Alimentares have agreed to sell the business to a company in Spain.
---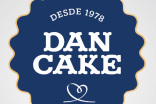 Biscuit International in talks to acquire Dan Cake Portugal 3 Feb 2021
Investor-backed Biscuit International is on the acquisition trail again in Europe as the France-based private-label manufacturer eyes another target.
---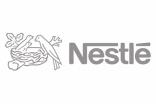 Nestle invests in organic baby snacks production in Portugal 4 Sep 2019
Swiss food giant Nestlé has opened a dedicated production line in Portugal to manufacture organic baby snacks.
---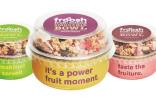 New products - Froneri launches Nuii ice-cream brand; Fazer debuts Froosh smoothie bowls; Smorgasbord wins UK listings; Mondelez launches Cadbury spread in India 15 Feb 2019
This week's batch of new products includes ice-cream supplier Froneri launching a brand internationally and Mondelez International entering the spreads category in India.
---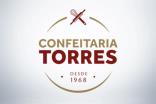 Europastry buys Portuguese baker Confeitaria Torres 4 Dec 2018
Spain-based bakery-products supplier Europastry has announced an acquisition of a smaller peer in Europe.
---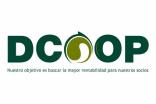 Spain's Dcoop takes stake in Portuguese olive oil company Macarico 4 Oct 2018
Dcoop, the Spain-based food co-op, has acquired a 5% stake in Portuguese olive and olive oil company Maçarico.
---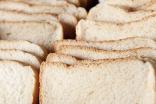 Portugal looks to tighten rules on salt in bread 25 Jul 2018
Portugal's food industry is in talks with the country's government over a proposal to change rules on the amount of salt bread can contain.
---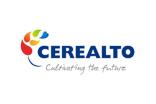 Cerealto to create jobs in UK, Portugal 12 Apr 2018
Spain-based food group Cerealto is looking to create around 200 jobs across plants in the UK and Portugal as it invests in production.
---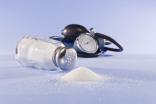 Portugal proposes 'salt tax' in 2018 budget draft 27 Oct 2017
Portugal is proposing introducing a 'salt tax' on certain foods in its 2018 state budget to fund government programmes promoting health and the prevention of diseases.
---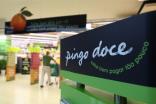 Portugal 'considering junk food tax' 15 Jun 2017
Portugal is reportedly considering introducing a tax on foods containing high levels of fat and salt, in addition to raising an existing tax on sugary drinks, the country's health minister has said.