Puerto Rico: Latest food news & analysis
Latest News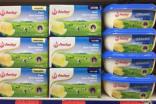 Fonterra expands into Puerto Rico 28 Feb 2017
New Zealand dairy giant Fonterra is entering the Puerto Rican market with the launch of products under its Anchor and Mainland brands in the country. 
---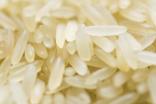 Ebro Foods sells Puerto Rico, US Virgin Islands rice assets 2 Feb 2016
Ebro Foods has offloaded rice businesses in Puerto Rico and US Virgin Islands.
---
PUERTO RICO: Packers Provision in beef recall 13 Oct 2008
Puerto Rico-based Packers Provision is recalling around 420lbs of frozen beef trim due to possible contamination with E. coli, the US Department of Agriculture's Food Safety and Inspection Service announced today (13 October).