Romania: Latest food news & analysis
Latest Insights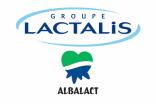 Why Lactalis swooped for Romanian dairy Albalact 29 Jan 2016
French dairy group Lactalis is expanding in Romania through the acquisition of local dairy Albalact. At first glance, Romania might not seem like the most promising growth market. However, there are signs of modernisation of the dairy sector and dairy consumption is expected to pick up. Katy Askew reports. 
Latest News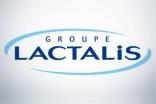 Lactalis to 'close two dairy facilities in Romania' 8 Jul 2020
Privately-owned French dairy group Lactalis is reportedly consolidating production in Romania with planned plant closures.
---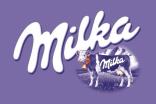 Romania hits out at food manufactures over 'dual quality' products 19 Sep 2019
Romania's consumer watchdog has spoken out about the quality of food products sold in the country by foreign manufacturers.
---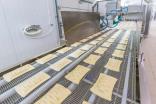 Dr Oetker snaps up Romanian bakery business Panovia Prod 2 Sep 2019
German food group Dr Oetker has made a second acquisition in two months with the purchase of a Romanian bakery firm.
---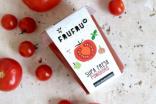 Unilever planning to take 75% stake in Romania's Good People 5 Jul 2019
Anglo-Dutch consumer goods giant Unilever is aiming to take a majority 75% stake in a Romanian food company.
---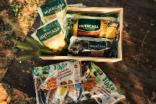 Spain's Huercasa building plant in Romania 26 Mar 2019
Spanish ready-to-eat food group Huercasa is building a new production facility in eastern Europe, it has announced.
---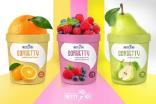 Unilever withdraws from Romanian locations under terms of Betty Ice deal 8 Mar 2019
Anglo-Dutch consumer goods giant Unilever has taken action in Romania, as part of commitments it took in order to get clearance to buy local ice cream producer Betty Ice.
---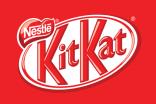 Nestle to close Romanian facility 11 Jan 2019
Nestlé has issued a statement revealing its future plans for its Timisoara production facility in Romania.
---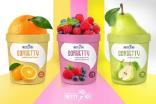 Unilever will have to sell assets to secure Romanian ice-cream deal 19 Oct 2018
Unilever, the Anglo-Dutch consumer goods giant, will have to sell assets in Romania for its deal to take over local ice cream business Betty Ice to be approved by the country's competition authority.
---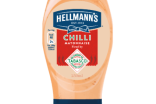 New Products - Mondelez launches Joyfills biscuits; Unilever's Hellmann's links up with Tabasco; Kind rolls out granola bars for children; Nestle unveils A+ milk in Sri Lanka 3 Aug 2018
just-food publishes the most notable product development from the international food sector, presented in bitesize format to give you a flavour of the innovation from your peers and competitors announced this week.
---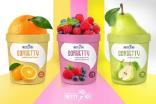 Unilever to buy Romanian ice-cream firm Betty Ice 31 Jan 2018
Anglo-Dutch consumer goods behemoth Unilever has entered into an agreement to acquire Romanian ice cream producer Betty Ice for an undisclosed amount.