Saudi Arabia: Latest food news & analysis
Latest Insights

BRICs and beyond: United Biscuits sets sights on Middle East growth 21 Nov 2013
United Biscuits has signed a deal to acquire a majority stake in Saudi snacks business Rana Confectionery Products. The deal, the UK snacks firm says, will allow it to grow and establish a strong position in Saudi Arabia but also the wider Middle East region with its brand portfolio. Michelle Russell reports.
---
Product developments fuel growth in Saudi bread market 1 Aug 2007
Growing demand for specialised bread products is contributing to value growth in the Saudi baked goods market, which is also being fuelled by the spread of large-scale grocery outlets. Francisco Redruello of Euromonitor International analyses recent market developments.
Latest News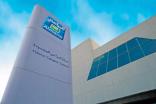 Saudi Arabia's Almarai appoints new CEO 8 Mar 2021
Almarai has appointed a new chief executive, promoting from within to fill a role left vacant by the resignation last year of Majed Mazen Nofal.
---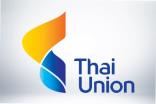 Thai Union quits Middle East venture 22 Feb 2021
The Thailand-based seafood giant is selling up and leaving a venture signed six years ago after the business failed to hit expectations.
---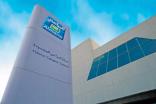 Almarai CEO Majed Mazen Nofal resigns for personal reasons 20 Nov 2020
Almarai is seeking a new chief executive to head up the Saudi Arabia-based food and drink business following the departure of its CEO after only 11 months in the role.
---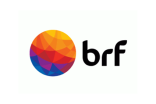 BRF enters deal for Joody Al Sharqiya Food Production Factory in Saudi Arabia 11 May 2020
Brazilian meat processor BRF said its indirectly-owned subsidiary Badi Ltd. has struck a deal to acquire a factory in Saudi Arabia.
---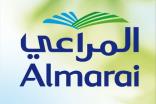 Saudi Arabia's Almarai to foster poultry expansion 9 Apr 2020
Almarai, the Saudi Arabia-based food and drinks business, plans to expand its poultry capacity with a multi-million dollar investment.
---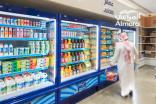 Almarai eyes Jordan and Egypt expansion following new EBRD loan 19 Feb 2020
Almarai, the Saudi Arabia-based food firm, has received a US$100m loan from the European Bank for Reconstruction and Development (EBRD) and is eyeing expansion in two markets.
---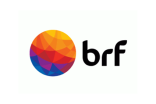 Two BRF plants suspended by Saudi Arabia in connection with Trapaca case 17 Feb 2020
Meat giant BRF said a Middle Eastern country has temporarily blocked chicken imports from two of its sites in Brazil.
---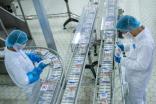 Saudi group Almarai promotes Majed Nofal to CEO 9 Dec 2019
Almarai, the Saudi Arabia-based food manufacturer, has appointed a new CEO, with a company executive promoted to the helm.
---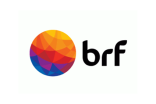 BRF eyes construction of chicken plant in Saudi Arabia 29 Oct 2019
Brazilian meat processor BRF has entered a non-binding agreement with Saudi Arabian authorities to build a chicken products plant.
---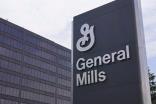 Bidfood to distribute General Mills frozen vegetable brand in Saudi Arabia 1 Oct 2019
Bidfood has formed an exclusive agreement with FMCG heavyweight General Mills for products in Saudi Arabia.
Latest blogs
Saudi, Iran feud could spell trouble for food companies 8 Jan 2016
Saudi Arabian and Iranian food groups trading in each other's countries may face problems in the coming weeks as tensions between the two countries intensify.