Singapore: Latest food news & analysis
Latest Insights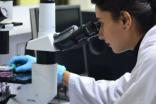 Can cell-based dairy muscle way into crowded dairy-alts market? 22 Oct 2020
Andy Coyne examines the progress of the nascent cell-based dairy technology and seeks to determine whether there is a market for the products they are working on.
---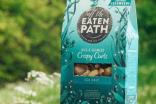 How are packaged food manufacturers using AI in NPD? 7 Jul 2020
How can artificial intelligence help packaged-food companies in the development of new products, a notoriously difficult area in which to succeed? Lucy Britner explores.
---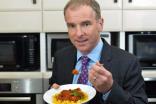 Quorn Foods CEO Kevin Brennan sets out stall for 2017 - interview 25 Nov 2016
A year after the takeover of Quorn Foods by Philippines-based group Monde Nissin, the UK meat-free business is setting up its first operations in Asia and investing in building its teams in Europe to try to grow further there. Dean Best spoke to Quorn Foods CEO Kevin Brennan, who outlined the company's plans for the next 12 months.
---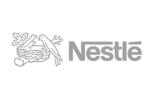 How Nestle is catering for an ageing global population  22 Jul 2016
The newest of Nestle's 40 R&D facilities is a unit in Singapore specialising in nutrition to support healthy ageing. Ben Cooper reports on the new facility and examines the role food companies can play in maintaining and improving health in old age as life expectancy increases.
---

Consuming issues: Why Wilmar palm oil move is good news 13 Dec 2013
The upbeat response to the most recent announcement concerning the sustainability of palm oil owes little to such cultural pre-programming or seasonal hyperbole. The commitment to the sustainable production and sourcing of palm oil made by Wilmar International is, quite simply, extremely good news, writes Ben Cooper.
Latest News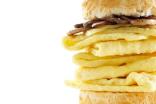 Alt-egg firm Eat Just to build Asia factory 20 Oct 2020
The US-based of alternative-egg products is teaming up with a private-equity firm to build a production facility in Asia.
---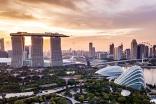 Singapore plant-based start-up Next Gen attracts seed funding 1 Oct 2020
Next Gen, a plant-based food start-up in Singapore co-founded by the man behind Germany's LikeMeat, has announced funding news.
---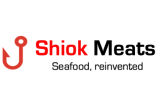 Singapore's Shiok Meats secures funding to build first cell-cultured food plant 30 Sep 2020
A cell-cultured meat start-up in Asia plans to build its first manufacturing plant ahead of the launch of its first product.
---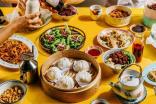 Singapore plant-based start-up Karana backed by investors 13 Jul 2020
Karana, a Singaporean start-up specialising in plant-based food, has revealed development plans after a seed-funding round.
---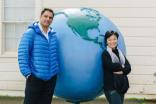 OmniPork owner Green Monday backs cell-milk start-up TurtleTree Labs 25 Jun 2020
Hong Kong plant-based foods supplier Green Monday Group has backed a Singapore start-up developing milk made from cells.
---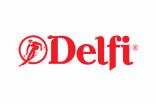 Delfi CFO Koo Liang Kwee to step down for health reasons 16 Jun 2020
Delfi, the Singapore-listed chocolate business, has announced its CFO Koo Liang Kwee plans to step down from the role.
---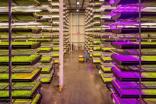 Singapore urban farming initiative receives funding 10 Jun 2020
Urban Farming Partners Singapore (UFPSG) has issued an update on plans to get a new indoor farming initiative in the south-east Asian city state off the ground.
---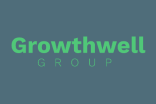 Singapore alternative-protein firm Growthwell invests in Israel's ChickP 29 Apr 2020
Growthwell Group, a Singapore-based alternative-protein business, has invested in an Israeli start-up following a consortium investment.
---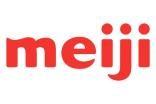 Singapore's Japfa sells dairy business stake in China to Japan's Meiji 16 Apr 2020
Singapore-based agri-food company Japfa is selling a minority stake in its dairy business unit in China.
---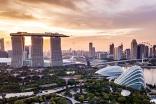 Singapore launches initiative to foster local food production 8 Apr 2020
Singapore is putting up SGD30m (US$21m) to speed up local food production as it seeks to reduce its reliance on imports.
Latest blogs

Wilmar International lifts lid on palm oil sourcing 22 Jan 2015
Singapore-based agribusiness giant Wilmar International is to publish more information on how it sources its palm oil, a move welcomed by environmentalists.
---

Olam to become "global leader" in cocoa with ADM deal 16 Dec 2014
Singapore-based agribusiness group Olam International is to become a major international cocoa supplier after announcing a US$1.3bn deal for Archer Daniel Midlands' cocoa business.