Singapore: Latest food news & analysis
Latest Insights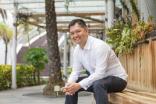 "We want to be Asia's leading plant-nutrition company" – Growthwell Group's Justin Chou on how Singapore alt-protein firm plans to grow 20 Jan 2021
Growthwell Group executive director Justin Chou on the Singapore alt-protein firm's plans, which involve expansion in Asia and a vision for a presence along the supply chain.
---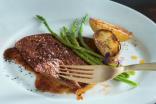 Singapore approval good news but cell-based meat still has way to go 3 Dec 2020
Andy Coyne asks whether the Singapore regulator's approval of the sale of cell-based meat has brought the prospect of seeing such produce on supermarket shelves any nearer?
---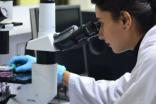 Can cell-based dairy muscle way into crowded dairy-alts market? 22 Oct 2020
Andy Coyne examines the progress of the nascent cell-based dairy technology and seeks to determine whether there is a market for the products they are working on.
---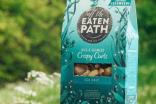 How are packaged food manufacturers using AI in NPD? 7 Jul 2020
How can artificial intelligence help packaged-food companies in the development of new products, a notoriously difficult area in which to succeed? Lucy Britner explores.
---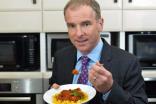 Quorn Foods CEO Kevin Brennan sets out stall for 2017 - interview 25 Nov 2016
A year after the takeover of Quorn Foods by Philippines-based group Monde Nissin, the UK meat-free business is setting up its first operations in Asia and investing in building its teams in Europe to try to grow further there. Dean Best spoke to Quorn Foods CEO Kevin Brennan, who outlined the company's plans for the next 12 months.
Latest News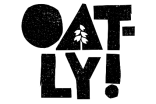 Oatly opens doors to China with Singapore manufacturing partnership 30 Mar 2021
Swedish dairy-free business Oatly is to set up its first manufacturing facility outside of Europe and North America.
---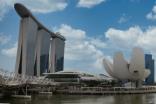 Singapore's SGProtein to build plant-based facility 30 Mar 2021
SGProtein, a Singapore-based contract manufacturer, has revealed plans to boost the region's plant-based food sector.
---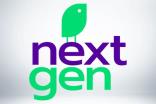 Plant-chicken start-up Next Gen eyes Asia, US after seed round closes 25 Feb 2021
The Singapore-based firm has sealed what it says data shows is the largest round of seed funding "for a plant-based food tech company".
---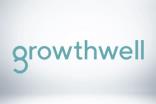 Alt-protein firm Growthwell hints at fresh fundraising for China push 20 Jan 2021
The fledgling Singapore-based meat- and seafood-alternative supplier, which wants to expand geographically, has suggested it could look for more external funding.
---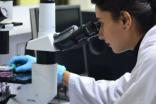 TurtleTree Labs in new funding round ahead of cell-based milk debut 18 Dec 2020
TurtleTree Labs, a Singapore company developing cell-based milk, has secured another round of funding from an investor consortium.
---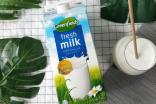 Singapore's Japfa sells Greenfield Dairy stake to TPG, Northstar 8 Dec 2020
Singapore's Japfa has entered an agreement to sell a majority stake in its branded dairy business in South-east Asia.
---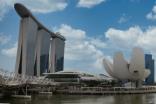 Singapore gives green light to cell-based meat 2 Dec 2020
Singapore has given the all-clear for meat created in a laboratory to be sold there, it has been revealed.
---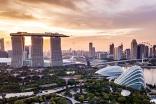 Singapore's Temasek partners with A*Star for food-tech innovation hub 26 Nov 2020
Singapore plans to set up a tech centre to help nurture companies manufacturing alternative food products.
---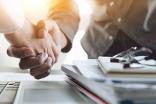 Investcorp buys majority stake in Singapore food manufacturer Viz Branz 16 Nov 2020
Bahrain-based investment group Investcorp has acquired a majority stake in a Singapore food and beverage manufacturer.
---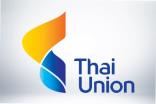 Thai Union sets up new Singapore subsidiary to tap into food-tech 3 Nov 2020
Seafood giant Thai Union Group has announced it has established a new subsidiary in South-east Asia to tap into regional developments in food-tech.
Latest blogs

Wilmar International lifts lid on palm oil sourcing 22 Jan 2015
Singapore-based agribusiness giant Wilmar International is to publish more information on how it sources its palm oil, a move welcomed by environmentalists.
---

Olam to become "global leader" in cocoa with ADM deal 16 Dec 2014
Singapore-based agribusiness group Olam International is to become a major international cocoa supplier after announcing a US$1.3bn deal for Archer Daniel Midlands' cocoa business.