Slovakia: Latest food news & analysis
Latest News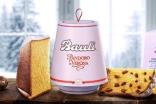 Italian cake maker Bauli takes majority stake in Slovakia's MaxSport 2 Dec 2019
Bauli, an Italy-based manufacturer of traditional sweet-baked products, has sought to diversify by taking a majority stake in a Slovakian sports nutrition firm.
---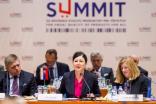 Eastern European leaders meet EU Commissioners at dual standards summit 16 Oct 2017
The prime ministers of the four Eastern European countries at the centre of the food products dual standards row have met with EU Commissioners at a summit in Bratislava.
---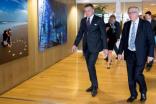 Brussels offers "support" but no law change on 'dual-quality' foods 1 Aug 2017
The European Commission, faced with four angry member states claiming foods of lower quality are being sold in their countries compared to in neighbouring markets, has announced its support for measures to ensure consumers are not misled - but stopped short of proposing changes to EU legislation.
---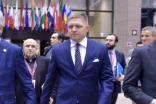 Slovakia PM to head to Brussels for talks on food standards 20 Jul 2017
The row over food standards between the EU and four of its member states in the centre and east of the bloc shows no sign of going away, with Slovakia Prime Minister Robert Fico hitting out at Brussels ahead of talks with the European Commission.
---
Chipita coy over 'new Slovakia plant' claims 26 Jun 2017
Greece-based savoury snacks specialist company Chipita has refused to confirm or deny reports it plans to build a new plant for its products in Slovakia.
---
MHP opens Slovakia poultry processing plant 31 Mar 2017
UK-listed Ukraine-based poultry and grain processor MHP has opened a processing facility in Slovakia as part of plans to boost exports to European Union markets.
---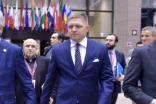 Slovakia PM calls leaders' meeting over food quality concerns 24 Feb 2017
The leaders of four central European countries are to meet to discuss concerns over the quality of branded food products sold in the region.
---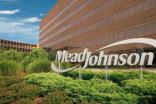 Mead Johnson launches "allergy-friendly" formula in Czech Republic, Slovakia 26 Jan 2017
Mead Johnson is rolling out an infant formula in Czechia and Slovakia said to help children with a "severe" allergy to cow's milk protein.
---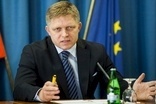 Slovakia to cut sales tax on food lines 2 Oct 2015
Slovakia has announced it is to reduce the sales tax on a clutch of food products from the start of next year.
---

SLOVAKIA: Ahold offloads loss-making Slovakian business 14 Nov 2013
Ahold has reached a deal to sell its Slovakian operations to local retailer Condorum for an undisclosed sum.