Spain: Latest food news & analysis
Latest Insights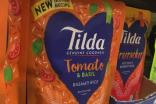 Why Ebro and Hain struck deal over Tilda 3 Sep 2019
Five years after losing out on buying Tilda to Hain Celestial, Spain-based Ebro Foods has acquired the UK rice business. Dean Best explores the reasons behind the deal.
---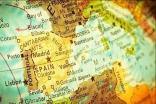 How could Spain's plant-based dairy market develop? 6 Aug 2019
Spain has a sizeable – but growing – market for plant-based alternatives to dairy. In part two of our deep dive, we weigh up how the category could take shape.
---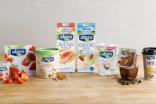 How Spain's plant-based dairy market is expanding - deep dive, part one 24 Jul 2019
Spain has had one of the largest markets for plant-based dairy - but centred on alternatives to milk (and largely soy). We look at how the market is broadening.
---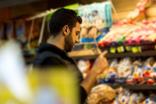 How small brands are riding Europe's demand for local food 18 Oct 2018
In IRI's latest exclusive column, the industry researchers highlight how demand in Europe for local food is on the rise - and how it's smaller brands capitalising.
---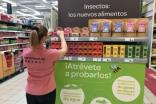 What are the prospects for insect-based food? 10 May 2018
European retailers have started to stock edible, insect-based food, a sign some consumers are starting to accept the idea of eating crickets and mealworms. But what kind of market could emerge?
Latest News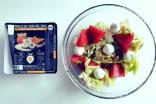 Spanish dairy Grupo TGT invests in goat's milk firm Lacteas Cobreros 6 Oct 2020
Spanish dairy company Grupo TGT has snapped up a minority stake in a local goat's milk products supplier.
---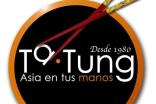 Spain's Pastas Gallo acquires Asian ready-meals business Ta-Tung 4 Aug 2020
Pastas Gallo, the pasta maker in Spain, has made its first acquisition since the business was bought by a private-equity firm last year.
---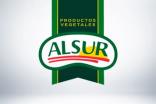 Spain veg group Alsur sells majority stake to Acon Investments 4 Aug 2020
The owners of Sola de Antequera, the Spain-based vegetable-products supplier also known as Alsur, have sold a majority stake in the business.
---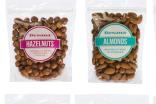 Nuts-and-fruits group Importaco buys majority of peer Besana 22 Jul 2020
Spain-based dried fruit, nuts and seeds business Importaco has taken a 51% stake in an Italian peer, it has announced.
---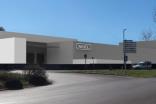 Spanish meat specialist Noel Alimentaria to invest in new plant 14 Jul 2020
Spain-based meat major Noel Alimentaria is to spend EUR25m (US$28.4m) on a major expansion project, it has revealed.
---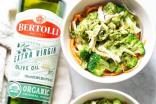 Acesur president buys stake in olive-oil rival Deoleo 3 Jul 2020
The president and main shareholder of Spanish olive-oil group Acesur has snapped up a stake in an indebted multinational peer.
---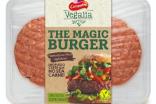 Spanish meat major Campofrio makes belated move into plant-based 24 Jun 2020
Campofrío Food Group, a producer of meat products and prepared meals based in Spain, has announced its first move into a new category.
---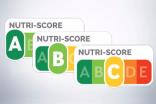 Nestle extends Nutri-Score labelling system in Europe to Spain, Portugal 11 Jun 2020
Swiss food giant Nestlé has extended the Nutri-Score nutrition labelling system to more countries in Europe.
---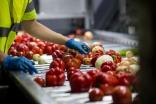 PepsiCo opens new plant in Spain for Alvalle gazpacho 10 Jun 2020
PepsiCo has opened a new plant in Spain commissioned a few years ago to produce gazpacho for the European markets.
---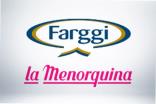 Spanish ice cream maker Farggi Menorquina acquired by UK hedge fund manager Cheyne Capital 9 Jun 2020
Spanish ice cream and pastry manufacturer Lacrem, which operates as Farggi Menorquina, is under new ownership.
Latest blogs

What's the outlook for gluten-free in Europe? 3 Jun 2015
The development of markets for gluten-free products in the UK and the US has grabbed much of the sector's attention in recent years but what are the opportunities in Europe? just-food has headed to Barcelona this week to find out.
---
Bertolli, Buitoni see marketing opportunity in Barilla gaffe 30 Sep 2013
Unilever USA's Bertolli and Nestle's Buitoni USA have chosen social media as a way of capitalising on the furore surrounding a recent campaign by one of its closest rivals.
---

Retail price comparison battle reaches Spain 19 Sep 2013
Grocers comparing prices and giving consumers money-off vouchers has become a fixture of the UK grocery scene - and now we hear of a similar scheme in Spain.