Sri Lanka: Latest food news & analysis
Latest News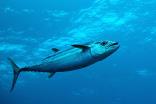 Retailers join calls to restrict harmful tuna fishing methods 11 Mar 2021
Retailers have joined a pressure group calling for the restriction of a controversial fishing practise that reportedly threatens yellowfin tuna stocks.
---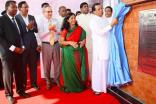 Nestle invests in another Sri Lanka facility 17 Jan 2017
Nestle is investing in the construction of a dairy and coconut production facility in Pannala, Sri Lanka. 
---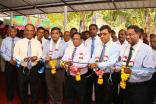 Nestle opens Sri Lanka dairy facility  8 Nov 2016
Nestle has marked what it described as a "milestone" in the development of its dairy business in Sri Lanka with the opening of a new facility in Jaffna, expanding its reach in the north of the country.
---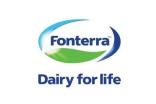 Fonterra funds Sri Lanka dairy research project  5 Jul 2016
A joint research project to help dairy farmers has been launched by Sri Lanka's University of Peradeniya's Faculty of Agriculture, Fonterra Brands and the Coconut Research Institute (CRI). 
---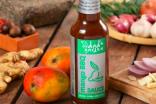 Indian investment firm Aavishkaar invests in Sri Lanka's Ma's Foods 11 Apr 2016
India-based investment firm Aavishkaar has announced its first investment in Sri Lanka with Ma's Foods.
---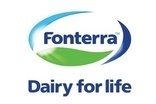 Sri Lanka lifts Fonterra suspension 14 Oct 2014
Sri Lanka has removed the suspension it placed on the sale of batches of Fonterra milk powder after a health scare.
---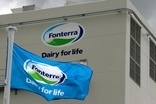 Sri Lanka suspends sale of Fonterra products after complaints 6 Oct 2014
Sri Lanka has suspended the sale of three batches of Fonterra's Anchor milk powder after complaints from customers.
---

SRI LANKA: New Zealand, Fonterra to help build Sri Lankan dairy 2 Sep 2013
New Zealand and Sri Lanka have agreed to develop the Asian country's dairy sector in an attempt to build bridges after a safety row involving Fonterra milk powder.
---
SRI LANKA: Fonterra suspends Sri Lanka operations 23 Aug 2013
New Zealand dairy giant Fonterra said it remains "committed" to Sri Lanka, despite initiating a temporary suspension on operations in the country.
---

SRI LANKA: Fonterra rejects contempt of court claims 22 Aug 2013
Fonterra today (22 August) "refuted" claims it has not complied with a ban on selling and advertising products in Sri Lanka.
Latest blogs
Fonterra using farm know-how to grow in Sri Lanka 19 Feb 2016
New Zealand dairy giant Fonterra hopes to use the know-how of its farmer owners in order to scale up in emerging dairy markets such as Sri Lanka.