Swaziland: Latest food news & analysis
Latest News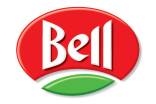 Bell books earnings growth but margins squeezed 23 Feb 2017
Swiss meat group Bell Group reported higher earnings for 2016, despite an intensifying competitive environment at home and pressure on margins from raw material costs. 
---
GLOBAL: Doha talks will be revived, WTO says 30 Jul 2008
The World Trade Organisation Doha Development Round will not die despite yesterday's (29 July) collapse in ministerial talks, the WTO told just-food.
---
SWITZERLAND: Givaudan closes Quest deal 2 Mar 2007
Swiss flavours and fragrances manufacturer Givaudan said today (2 March) that it has closed the acquisition of Quest International from Imperial Chemical Industries (ICI).