Switzerland: Latest food news & analysis
Latest Insights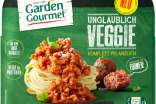 Nestle proves resilient to Covid challenge with outlook "to hang your hat on" 22 Oct 2020
Nestlé surprised markets this week with a strong set of financial results, despite the difficulties faced from Covid-19. Simon Harvey reviews the key talking points.
---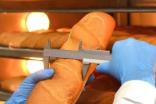 Aryzta's options in wake of investor battle 18 Sep 2020
Aryzta's two-largest investors came up trumps on Wednesday, with Urs Jordi, their pick as the embattled baker's chairman, elected. But what next for the business?
---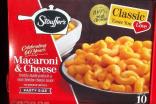 Nestle revitalises acquisition agenda as frozen food business appears safe for now – analysis 10 Sep 2020
Nestlé spoke at an investor event held by Barclays this week, with M&A, frozen foods and sustainability key topics. Simon Harvey looks at what the company had to say.
---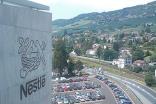 Nestle stays optimistic despite trimming sales forecast – H1 takeaways 3 Aug 2020
Nestlé disappointed markets with a downgrade to its outlook as foodservice took a bite out of sales. But the world's largest food maker struck an optimistic tone.
---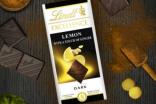 Lindt confident amid near-term Covid-19 pressure – top takeaways from H1 results 22 Jul 2020
Lindt & Sprüngli saw H1 sales and profits slide but, though cautious about the near term, the chocolate maker stands by its longer-term prospects.
Latest News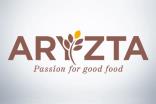 Aryzta makes new appointments in pursuit of asset-disposal plan 24 Nov 2020
Aryzta has made two appointments to support its asset-disposal plan in pursuit of a simplified business model to turn around its financial performance.
---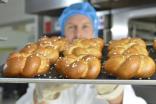 Aryzta confirms "proposed" offer from fund manager Elliott 23 Nov 2020
Another disclosure from Aryzta emerged this morning (23 November), with a previous suitor apparently still interested in buying the European bakery giant.
---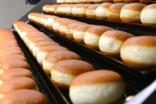 Aryzta announces departure of CEO Kevin Toland 20 Nov 2020
Aryzta has announced some senior management changes at the Europe-based bakery business after appointing advisors last week to oversee asset disposals.
---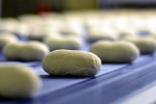 Aryzta labels talk of new Elliott bid "speculation" 20 Nov 2020
The European bakery giant has responded to a report it has received a takeover bid from US fund manager Elliott Management.
---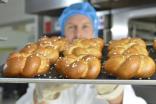 Aryzta hires Houlihan Lokey, Alantra for "asset disposals" 13 Nov 2020
Aryzta has indicated it plans to press ahead with "asset disposals" after a potential takeover deal with a US-based hedge fund fell through.
---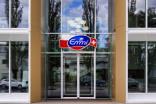 Emmi to modernise Swiss cheese plant 12 Nov 2020
Swiss dairy firm Emmi plans to invest in a local facility to replace an ageing cheese wing as it aims to expand its production capabilities.
---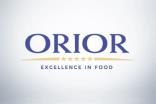 Orior outlines new strategy with provision for bolt-on acquisitions 10 Nov 2020
Orior has outlined a five-year strategy for the Switzerland-based food producer, which as well as new financial targets includes a provision for acquisitions.
---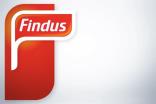 Nomad Foods to buy Findus Switzerland from Froneri 9 Nov 2020
UK-headquartered Nomad Foods has unified one of its major brands by acquiring assets in Switzerland from ice-cream giant Froneri.
---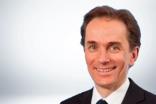 Aryzta reveals preferred board candidates ahead of AGM 6 Nov 2020
Aryzta, the European bakery business, has this morning (6 November) put forward its board selections ahead of next month's annual general meeting.
---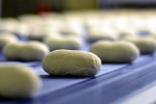 Aryzta shareholders seeking further board changes 3 Nov 2020
Swiss-Irish bakery group Aryzta has revealed proposals made by two of its largest shareholders to be considered at its AGM next month.
Latest blogs

Nestle announces changes to senior team with new CEO on horizon 27 Sep 2016
Nestle, set to welcome a new CEO on 1 January, has announced more changes to the make-up of its senior management team.
---

Steinemann to step down as Barry Callebaut CEO 6 Nov 2014
Barry Callebaut, the world's largest B2B chocolate supplier, said today (6 November) Juergen Steinemann would step down from his role as CEO next year.
---

Food security - the debate rages on 1 Apr 2014
The UN's latest report on climate change grabbed headlines around the world yesterday (31 March) with claims of the "pervasive" impact of global warming, a higher risk of flooding and changes to crop yields. But the report simply refuelled the debate over the precise impact of climate change on food security.