Turkey: Latest food news & analysis
Latest Insights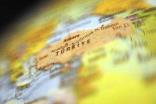 Could BRF's acquisition in Turkey pave way for OneFoods IPO? 13 Jan 2017
BRF, the Brazil-based meat giant, announced this week it has teamed up with the state of Qatar to buy a majority stake in Turkey-based processor Banvit Bandirma Vitaminli Yem Sanayii. The move will see BRF's recently-established halal unit, OneFoods, enter the Turkish market. Could BRF be paving the way for plans to partially float OneFoods? Katy Askew investigates. 
---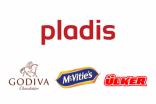 Can Yildiz Holding's new snacks unit match its ambitions? 27 Jan 2016
Yildiz Holding is restructuring its confectionery and biscuit businesses, uniting the likes of United Biscuits, Ülker and Godiva under a single umbrella subsidiary. The Turkish conglomerate has some ambitious growth targets for the new unit. Katy Askew takes a look at whether it can deliver.
---

BRICs and beyond: Turkey - the gateway to the world 25 Mar 2011
While Turkey is not seeing the same levels of growth as other developing markets like China and Brazil, retailers and manufacturers see potential in the market, not only as a developing market in its own right, but also for its strategic link between Europe, Central Asia and the Middle East. Petah Marian investigates the opportunites Turkey offers.
---
Innovation drives Turkish dairy sector 11 Jan 2007
The Turkish dairy sector is less developed than elsewhere in Europe, with packaged products a relative novelty. However, flavoured milks, kefir and yoghurt are driving growth, as Elena Ruiu reports.
Latest News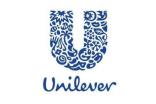 Unilever fined in Turkey over violation of ice cream competition laws 23 Mar 2021
Consumer-goods giant Unilever has 60 days to contest a fine imposed in Turkey over violations of local competition rules.
---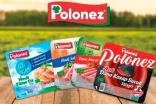 Siniora Food Industries takes majority stake in Turkish peer Trakya ET 3 Mar 2021
Siniora Food Industries, a meat processor in the Middle East, has acquired a majority stake in a Turkish peer as part of its geographical expansion.
---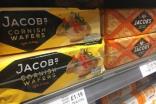 Yildiz Holding said to halt plans to sell select food assets 2 Sep 2020
Yildiz Holding, the Turkish owner of brands including McVitie's and Ulker, has reportedly abandoned a plan to sell certain assets.
---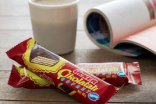 Yildiz Holding's Turkish confectionery unit Ulker gets EBRD funding 6 Apr 2020
Ülker Bisküvi, the Turkish confectionery business owned by Yildiz Holding, has signed a new loan agreement to repay debt and fund investment.
---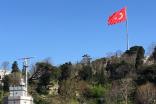 Turkish fruits, nuts firm Isik Organic to build new plant 18 Sep 2019
The European Bank for Reconstruction and Development (EBRD) has provided a loan to Isik Organic, a Turkish exporter of organic dried fruits and nuts.
---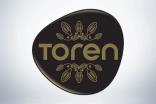 Turkish confectioner Toren backed by banking duo 24 Jul 2019
Tören Gida, the Turkish confectionery group, has revealed plans linked to production and exports after being backed by two banks.
---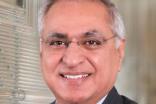 Pladis appoints former PepsiCo man Salman Amin as new CEO 21 Jan 2019
Pladis, the international snacks arm of Turkey's Yildiz Holding, has appointed an experienced food industry executive as its new chief executive officer.
---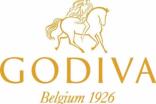 Yildiz-owned Godiva 'selects final bidders for Asia-Pacific assets' 18 Jan 2019
Godiva, the chocolate brand owned by Turkey's Yildiz Holdings, is potentially nearing a sale for its Asia assets.
---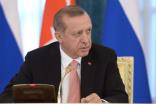 US food products hit as Turkey escalates tariff spat 15 Aug 2018
Turkey has slapped additional tariffs on US imports including rice and fruit, escalating a spat with President Donald Trump and piling more pressure on the country's embattled currency.
---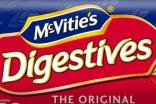 Yildiz Holding 'agrees debt refinancing plan' 20 Mar 2018
Turkish conglomerate Yildiz Holding has reportedly signed a memorandum of understanding to refinance as much as US$7bn of debt.
Latest blogs

Russia Turkey sanctions - food said to be involved 30 Nov 2015
The Kremlin has formally outlined the sanctions Moscow is imposing on Turkey after a Russian fighter jet was shot down last week and, although specific details on the goods to be blocked has yet to be announced, food items are reportedly involved.
---
Yildiz "eyes silver" in global snacks 19 Mar 2015
Yildiz Holding reportedly wants its snacks business to overtake Kellogg and become the world's second-largest snack manufacturer.