United Arab Emirates: Latest food news & analysis
Latest Insights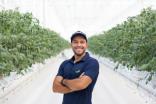 Pure Harvest's indoor-farming ambitions in import-dependent Middle East – the bitesize interview 11 May 2021
As the development of controlled-environment farming builds around the world, we speak with Majed Halawi, the vice president for growth at Abu Dhabi-based Pure Harvest.
---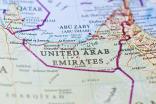 What are the next major markets for gluten-free? UAE leads growing Gulf interest 20 Oct 2016
The Gulf is emerging as one to watch for the gluten-free sector. In just-food's series of spotlights on the next five markets manufacturers should target, John Shepherd looks at the gluten-free market is developing in the region.
---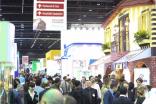 just-food's pick: The Gulfood 2016 exhibitors targeting emerging trends in Middle East 22 Feb 2016
Gulfood, the Middle East's largest annual food and hospitality trade show, has opened its doors this week in Dubai This year's event is expected to welcome around 85,000 visitors from 170 countries to seek business and ideas from 5,000 international exhibitors.
---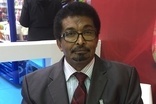 Briefing: Middle East: Interview: Al Rawabi's foray into functional dairy 7 Apr 2015
Statistics in the UAE show more than seven in ten of the country's 9.3m citizens are deficient in vitamin D. With a government keen to promote vitamin and mineral-rich diets, opportunities are opening up for food companies. Local dairy manufacturer Al Rawabi is one local firm looking to capitalise on through the launch of its "functional" dairy range. General manager Dr. Ahmed El Tigani tells Hannah Abdulla more.
---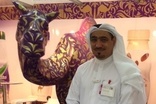 Briefing: The Middle East: Interview: Camelicious on potential for camel milk 1 Apr 2015
Camel milk - a staple food in the Middle East that dates back centuries - is gaining traction worldwide thanks to the touting of its many health properties. In an interview with Hannah Abdulla, deputy general manager of Dubai-based Emirates Industry of Camel Milk Products, Mutasher al Badry, speaks about the potential of the sector and his hopes of camel milk replacing other milk options.
Latest News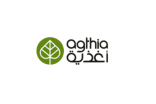 Acquisitions central to Agthia's new growth strategy 14 Apr 2021
UAE food business Agthia Group has announced details of its plan to become a regional food and drinks "leader" by 2025.
---
Global Food Industries invests in capacity expansion ahead of new product launch 18 Mar 2021
Global Food Industries, a UAE-based manufacturer of halal meats and plant-based protein products, has invested in its sole factory ahead of a planned new product launch.
---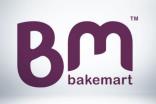 Almarai enters deal to buy Bakemart operations in UAE, Bahrain 17 Mar 2021
Saudi Arabia's Almarai has entered an agreement with a regional peer to acquire bakery operations in the Middle East.
---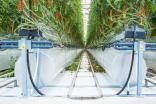 Pure Harvest Smart Farms completes capital-raising exercise 16 Mar 2021
Pure Harvest Smart Farms, a UAE-based agri-tech business, has turned to the bond and equity markets to raise capital.
---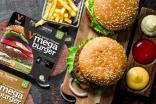 UK's VBites takes plant-based range to Middle East 26 Jan 2021
VBites, the UK-based vegan food brand, has expanded into a new region after winning listings with two retailers based there.
---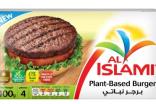 UAE's Al Islami Foods makes first foray into plant-based meat 18 Jan 2021
Middle East manufacturer Al Islami Foods has announced its move into a new category, following increased demand from consumers.
---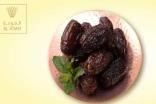 UAE's Agthia Group to combine with date supplier Al Foah Co. 12 Oct 2020
United Arab Emirates-based food company Agthia Group is to combine with a local date processing and packaging firm.
---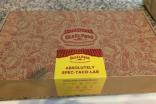 General Mills gives e-commerce push to global brands in Middle East 17 Aug 2020
General Mills is using e-commerce to bolster the profile of two of its flagship, global brands in the Middle East.
---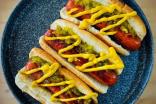 UAE's Mezzan Holding to make Nathan's Famous hot dogs 12 Aug 2020
US fast-food operator Nathan's Famous has struck a deal with UAE's Mezzan Holding on the manufacture and marketing of hot-dog products.
---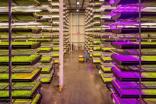 Abu Dhabi invests big in vertical farming initiatives 20 Apr 2020
The government of a United Arab Emirates state has announced it is backing four vertical farming initiatives to the tune of US$100m.
Latest blogs
just-food all set for Gulfood 6 Feb 2015
Dubai is the modern day New York, with its towering skyscrapers and bright lights and tomorrow just-food is again flying over to the city for this year's annual Gulfood exhibition, where food manufacturers convene to build their presence in the city and the wider Middle East.
---
The Middle East - the next big thing 23 Feb 2014
With emerging markets becoming a central focus for many food companies, there is growing interest in the Middle East and Africa - and this week we are at the Gulfood expo in Dubai to speak to those building their business in the region.