United Arab Emirates: Latest food news & analysis
Latest Insights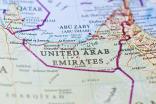 What are the next major markets for gluten-free? UAE leads growing Gulf interest 20 Oct 2016
The Gulf is emerging as one to watch for the gluten-free sector. In just-food's series of spotlights on the next five markets manufacturers should target, John Shepherd looks at the gluten-free market is developing in the region.
---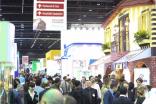 just-food's pick: The Gulfood 2016 exhibitors targeting emerging trends in Middle East 22 Feb 2016
Gulfood, the Middle East's largest annual food and hospitality trade show, has opened its doors this week in Dubai This year's event is expected to welcome around 85,000 visitors from 170 countries to seek business and ideas from 5,000 international exhibitors.
---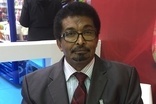 Briefing: Middle East: Interview: Al Rawabi's foray into functional dairy 7 Apr 2015
Statistics in the UAE show more than seven in ten of the country's 9.3m citizens are deficient in vitamin D. With a government keen to promote vitamin and mineral-rich diets, opportunities are opening up for food companies. Local dairy manufacturer Al Rawabi is one local firm looking to capitalise on through the launch of its "functional" dairy range. General manager Dr. Ahmed El Tigani tells Hannah Abdulla more.
---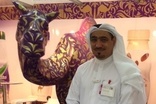 Briefing: The Middle East: Interview: Camelicious on potential for camel milk 1 Apr 2015
Camel milk - a staple food in the Middle East that dates back centuries - is gaining traction worldwide thanks to the touting of its many health properties. In an interview with Hannah Abdulla, deputy general manager of Dubai-based Emirates Industry of Camel Milk Products, Mutasher al Badry, speaks about the potential of the sector and his hopes of camel milk replacing other milk options.
---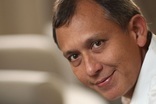 Briefing: The Middle East: FrieslandCampina eyes expansion 30 Mar 2015
FrieslandCampina has had a presence in the Middle East for over 50 years with its condensed and powdered milk products. Regional director Maurits Klavert says the market, despite it making a small contribution to the Dutch dairy giant's pot, has huge potential, which the co-operative is looking to exploit in a big way with a launch into cheese. Hannah Abdulla learns more.
Latest News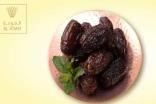 UAE's Agthia Group to take majority stake in date processor Al Foah Co. 12 Oct 2020
United Arab Emirates-based food company Agthia Group is to take a majority stake in a local date processing and packaging firm.
---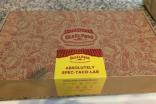 General Mills gives e-commerce push to global brands in Middle East 17 Aug 2020
General Mills is using e-commerce to bolster the profile of two of its flagship, global brands in the Middle East.
---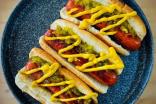 UAE's Mezzan Holding to make Nathan's Famous hot dogs 12 Aug 2020
US fast-food operator Nathan's Famous has struck a deal with UAE's Mezzan Holding on the manufacture and marketing of hot-dog products.
---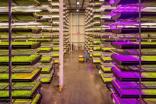 Abu Dhabi invests big in vertical farming initiatives 20 Apr 2020
The government of a United Arab Emirates state has announced it is backing four vertical farming initiatives to the tune of US$100m.
---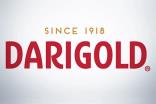 Darigold's international push sees US firm enter UAE 9 Jul 2019
Darigold, the marketing and processing arm of the US, farmer-owned Northwest Dairy Association, has extended its international reach by establishing a new overseas office.
---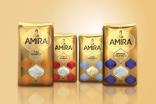 Amira Nature Foods brings in Brian Speck as new CFO 3 Jun 2019
Dubai-based packaged rice business Amira Nature Foods has brought in an experienced executive as its new chief financial officer.
---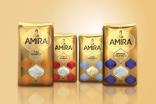 Amira Nature Foods brings in financial consultancy as CFO departure date nears 16 May 2019
UAE-based, US-listed rice supplier Amira Nature Foods has announced that it has hired an eternal financial consultancy to assist it when its CFO departs.
---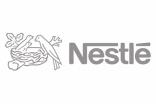 Nestle's skin health unit to move into hands of Swedish, UAE private investment funds 16 May 2019
Nestlé has found buyers for its skin health division put up for review last year as part of the Swiss food giant's health and wellness strategy.
---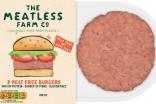 UK's Meatless Farm Co. launches internationally with UAE venture 14 Feb 2019
The Meatless Farm Co., a UK-based meat alternative business, has revealed plans to export its products overseas.
---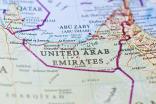 Fonterra forges UAE distribution deal with Bidfood-owned Horeca Trade 30 Jan 2019
New Zealand dairy giant Fonterra has tied up a distribution deal in the United Arab Emirates with a foodservice specialist.
Latest blogs
just-food all set for Gulfood 6 Feb 2015
Dubai is the modern day New York, with its towering skyscrapers and bright lights and tomorrow just-food is again flying over to the city for this year's annual Gulfood exhibition, where food manufacturers convene to build their presence in the city and the wider Middle East.
---
The Middle East - the next big thing 23 Feb 2014
With emerging markets becoming a central focus for many food companies, there is growing interest in the Middle East and Africa - and this week we are at the Gulfood expo in Dubai to speak to those building their business in the region.