United Kingdom: Latest food news & analysis
Latest Insights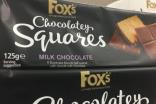 Why might have Ferrero reached into tin for Fox's Biscuits? 9 Oct 2020
In buying a clutch of Fox's Biscuits assets, Ferrero has bought a tired brand in a mature category. Might the Italian giant's move be for another reason?
---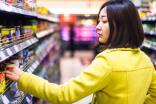 How sustainable is non-plastic packaging? 24 Sep 2020
When it comes to packaging, the focus of policy-makers, businesses and campaign groups has been on disposable plastic. But are the 'plan B' packaging options any good?
---
Covid-19 – How food majors are adapting to homeworking 14 Sep 2020
Covid-19 has seen increased home-working, often with flexible hours. We explore the challenges and opportunities for packaged-food companies as new working habits look set to stay.
---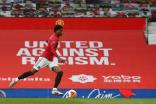 Backing Marcus Rashford's food poverty campaign must be about more than catching stardust 4 Sep 2020
Food groups are keen to support footballer Marcus Rashford in the food poverty debate but that endorsement will backfire if not reflected in companies' future actions.
---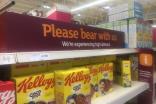 "We are preparing ourselves for a long, slow, trek out of Covid" – UK food groups and their latest thoughts on Covid-19 1 Sep 2020
Covid-19 is still presenting challenges to the industry and just-food spoke to a number of packaged-food manufacturers operating in the UK for their latest views on trading.
Latest News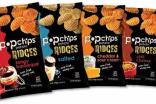 KP Snacks brings Popchips production in-house 26 Oct 2020
KP Snacks in the UK is moving production of its better-for-you Popchips brand in-house to a new manufacturing facility.
---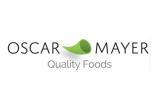 Oscar Mayer to close plant in Somerset, putting 860 staff out of work 23 Oct 2020
UK-based private-label supplier Oscar Mayer has taken a decision to close one of its three plants as Covid-19 hits demand for ready-meals.
---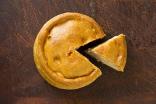 UK brings in new rules to protect iconic food types post-Brexit 23 Oct 2020
The UK government has taken action to protect iconic food names such as Stilton cheese and Melton Mowbray pork pies after the end of the Brexit transition period.
---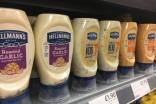 Unilever hints at "creative" deal-making on M&A 22 Oct 2020
With the FMCG giant gearing up for the unification of its joint Anglo-Dutch structure, the company's management was asked for detail today (22 October) on its M&A plans.
---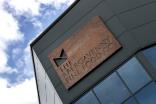 Abergavenny Fine Food streamlines cheese portfolio 21 Oct 2020
The Abergavenny Fine Food Co., a UK-based dairy and snacks producer, is simplifying its cheese portfolio to focus on the value-added portion of the business.
---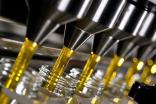 ADM-Princes venture Edible Oils invests to meet demand 21 Oct 2020
The UK producer of packaged oils including Crisp 'n' Dry is to invest in its production to meet demand.
---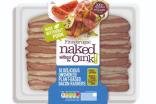 Finnebrogue to invest big in new plant-based facility 20 Oct 2020
UK food group Finnebrogue Artisan has announced plans to increase capacity for the manufacture of plant-based products.
---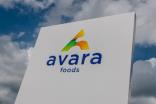 UK poultry group Avara Foods announces capex investment, new jobs 20 Oct 2020
Avara Foods, a UK-based poultry processor, is investing in a plant in the English Midlands to bring in new technology and equipment.
---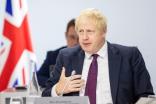 UK food industry body issues warning after PM Johnson's no-deal Brexit admission 16 Oct 2020
The UK's Food and Drink Federation (FDF) has reacted after Prime Minister Boris Johnson said the country should prepare for a no-deal Brexit.
---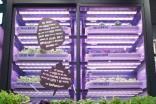 Infarm inks deal with Whole Foods Market for vertically-farmed fresh produce 15 Oct 2020
Infarm, a Germany-based vertical-farming business, has won a deal with a major retailer in the UK for fresh grown herbs.
Latest blogs

UK regulator shines light on Amazon's Deliveroo investment 5 Jul 2019
Amazon's move to invest in UK food-delivery business Deliveroo caught the eye when it was announced in May – but it's also attracted the attention of the country's competition regulator.
---

Ocado branches into vertical farming 11 Jun 2019
The UK-based online grocer - increasingly seen not just as a retailer but as a broader tech business - is to plough investment into indoor farming.
---

Amazon tries again in UK food delivery 17 May 2019
Perhaps today's most eye-catching corporate food story here in the UK is Amazon's decision to invest in food-delivery business Deliveroo.