Vietnam: Latest food news & analysis
Latest Insights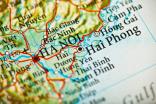 Why Danone is withdrawing Dumex from Vietnam  16 Sep 2016
It emerged this week that French dairy giant Danone could be preparing to pull its Dumex infant formula brand from Vietnam. It is not yet clear what the company plans for the Dumex business throughout the rest of Asia. The move does, however, come as further evidence that Danone is cutting its losses and de-emphasising the Dumex brand, which has failed to emerge from the long shadow of a 2013 recall. Katy Askew reports.
---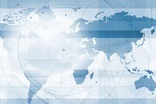 Talking shop August 2015 - How global retailers are targeting emerging markets 8 Sep 2015
Global retailers have continued to expand into emerging markets, in spite of the political and economic turbulence seen in many of these countries and the challenges to profitability.
---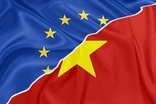 BRICs and beyond: How the Vietnam-EU trade deal will benefit food makers 14 Aug 2015
A free trade agreement initialled between the European Union and Vietnam last week, is set to stimulate trade for both the European and Vietnamese processed, packaged and branded food industries. Mandy Kovacs and Lee Andendorff investigate who stands to gain and why.
---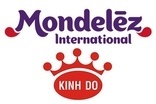 BRICs and beyond: The thinking behind Mondelez's Vietnam deal 14 Nov 2014
Mondelez International this week announced it was acquiring a majority stake in the snacks business of Vietnamese food group Kinh Do. Hannah Abdulla reveals why this deal is likely to be a game-changer for both Mondelez and the Vietnamese snacks sector.
---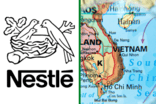 The rise of Vietnam: Interview: Nestle expects to accelerate Vietnam growth 12 Jun 2014
Vietnam is an up-and-coming emerging market that is gaining increasing attention as international companies seek out fresh avenues of growth. Nestle first established an office in the country in 1912. In the 1990s the company took its presence in Vietnam to the next level with the establishment of a local subsidiary. Today, the firm is focused on accelerating growth in the market. Katy Askew spoke to Rashid Aleem Qureshi, MD of Nestle Vietnam, to find out more about the group's plans in the country.
Latest News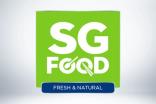 Japan's Maruha Nichiro snaps up Vietnam-based Sai Gon Food 13 Jan 2021
Japan-based seafood giant Maruha Nichiro is eyeing south-east Asian expansion after acquiring a food firm in Vietnam.
---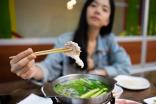 US pork processors strike Vietnam deal 28 Oct 2020
US processors including Smithfield Foods have secured a deal to export pork to Vietnam under a three-year agreement it's claimed could be worth hundreds of millions of dollars.
---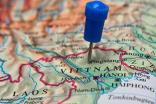 Vietnam's Moc Chau Milk eyes expansion 8 Jul 2020
Moc Chau Milk, the largest dairy business in the north of Vietnam, is looking to raise funds for expansion.
---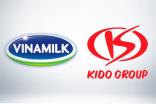 Vietnam's Vinamilk, Kido eye ice-cream venture 16 Jun 2020
Vinamilk and Kido Group, two of the largest food manufacturers in Vietnam, could be set to form a new joint venture in the country.
---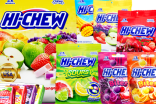 Morinaga targets Vietnam through new distribution deal 18 Feb 2020
Japanese snacks, confectionery and ice-cream company Morinaga & Co, has linked up with a marketing and distribution company to help it expand in Vietnam.
---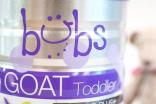 Bubs Australia enters Vietnam 11 Nov 2019
Infant-formula and baby-food supplier Bubs Australia has moved into one of Asia's "fastest growth markets".
---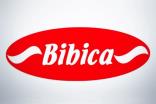 Pan Group to take full control of Bibica in all-Vietnam deal 24 Jul 2019
Vietnamese agri-food business Pan Group is to take full control of a local confectionery company, it has announced.
---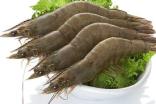 Japan's Mitsui takes stake in Vietnamese seafood firm Minh Phu 16 May 2019
Japanese conglomerate Mitsui & Co. has announced it is spending US$150m on a 31% stake in a Vietnamese shrimp giant.
---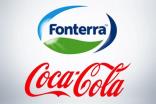 Fonterra forms alliance with Coca-Cola for dairy beverages 8 May 2019
New Zealand-based dairy cooperative Fonterra has formed a strategic alliance with US drinks major Coca-Cola Co.
---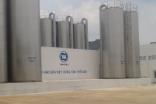 Vietnam's Vinamilk to buy stake in local dairy peer GTNFoods 15 Mar 2019
Vinamilk, Vietnam's largest dairy group, is to acquire a 47% stake in a local peer, it has told the country's stock exchange.
Latest blogs

Why is Vietnam's dairy sector growing rapidly? just-food flies in to find out 8 May 2014
This morning (8 May), just-food arrived in a hot and humid Ho Chi Minh City, the Vietnamese capital, to take the temperature of the country's burgeoning dairy sector.