Blog:

A day of two halves

Dean Best | 14 July 2010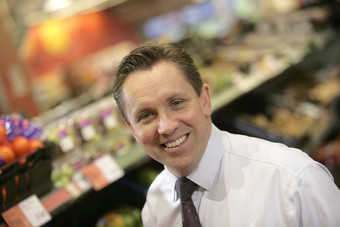 One shareholder argued CEO Justin King deserved "every penny of his bonus"
A day of AGMs today.
This morning, UK retailer Sainsbury's held its annual shareholders meeting in London.
The meeting was generally good-natured, given the recent growth Sainsbury's has enjoyed and given what is generally seen as the retailer's successful navigation of the recession.
However, despite the encouraging growth seen at Sainsbury's, not everyone was happy.
With some dark economic clouds hanging over the UK, and with employees both in the private and increasingly in the public sector concerned about their job and pay prospects, Sainsbury's board faced some awkward questions about the remuneration of some of its members.
"The world talks about pay restraint. This committee [Sainsbury's remuneration committee] doesn't seem to know the meaning of the word," one critical investor said.
Sainsbury's chairman David Tyler defended the board's remuneration - particularly that of chief executive Justin King - by insisting the retailer's pay "was certainly not excessive".
Another shareholder seemed to agree, arguing that King deserved "every penny of his bonus".
(Incidentally, although the full results of the vote on Sainsbury's remuneration report were not in, the overwhelming majority of proxy votes backed the retailer).
But therein lies the beauty - and the entertainment value - of AGMs.
Shareholders, no matter the size of their stock, have a forum to challenge directors - even on matters as parochial on clothing or self-scan tills in particular stores.
Sainsbury's investors, however, seemed a well-informed bunch, quizzing the board on issues from overseas expansion to traffic-light nutrition labels.
There was, at least, not the fireworks some may expect from today's second AGM - that of Marks and Spencer.
---