Blog:

A possible reason for Paddington's return to marmalade

Dean Best | 3 March 2010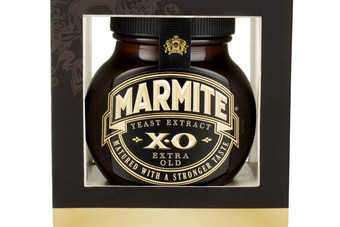 Marmite XO: a "strong and full-bodied spread for devotees".
Earlier this week, we told how Paddington bear had returned to plugging marmalade, this time on behalf of UK food giant Premier Foods.
The much-loved TV bear had spent the last couple of years peddling Marmite for Unilever and his return to the orange stuff provoked furrowed brows in ad land.
Could this be the reason? Unilever has launched Marmite XO, a "mega-matured, extra-strong version" of the love-it-or-hate-it spread.
Now, Marmite is an acquired taste and perhaps Paddington could not stomach this new line, which is "matured" for at least 28 days.
Grahame Walker, a Marmite "Alchemist" (Unilever's words, not ours) said: "The resultant blend creates an intense sensory experience that can only be appreciated by the most extreme Marmite devotees."
One can almost imagine Paddington wrinkling his nose at that one.