Blog:

A very helpful new year nudge for UK parents

Dean Best | 2 January 2018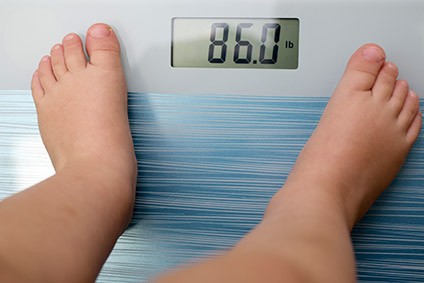 A third of children leaving primary school overweight or obese, Public Health England says
It's the time of year when many of us who over-indulged during the festive period will at least try and take stock and change our eating habits. Will it work? Not for everyone. But, here in the UK, this morning parents were given a handy nudge to stay on top of what their children are eating.
The latest campaign from Public Health England, the UK government's advisory unit for health policy in England, is trying to encourage parents to look again at how their children snack.
The agency says kids' snacking habits mean on average children consume three times more sugar than is recommended.
Under the agency's ongoing Change4Life programme - the healthy-eating campaign first launched in 2008 - Public Health England is encouraging parents to look for "100 calorie snacks, two a day max" to help them buy healthier snacks.
"The true extent of children's snacking habits is greater than the odd biscuit or chocolate bar. Children are having unhealthy snacks throughout the day and parents have told us they're concerned," Dr Alison Tedstone, Chief Nutritionist at Public Health England, said.
Of course, a raft of snacks would fall foul of the "100 calorie snacks, two a day max" advice, though it remains just that: advice, not a ban as a typically immature front page from The Sun newspaper had it this morning.
Kids will be BANNED from eating chocolate bars under tough new Government guidelines https://t.co/pm8RohYh6s

— The Sun (@TheSun) January 2, 2018
For all the froth from the likes of The Sun and those chuntering about a nanny state, Public Health England's latest advice should be welcomed.
Parents do need support and do need a nudge, especially after Christmas. And your correspondent speaks from experience after a few days of saying "Oh, go on, then" to two children reaching a few times too many for the tins of Celebrations and Heroes.
Few parents are going to be able to follow the advice 365 days a year and Public Health England would hardly expect that to be the case.
And no-one is saying children shouldn't enjoy the odd treat.
However, if "100 calorie snacks, two a day max" helps more parents think twice and make regular changes to their buying habits it will have been a success.
Food manufacturers have made and are making progress on areas like sugar and calorie control but it can go further and parents do feel they need support in the face of an industry still spending millions on marketing products high in fat, sugar and salt.
Public Health England is not interfering; it is trying to help battle the rise in child obesity in the UK and its latest message is a timely piece of advice we can all be part of the fight.