Blog:

A welcome addition to Austria's Full English?

Petah Marian | 20 July 2010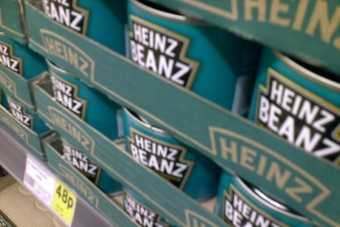 Heinz is going to reformulate its Gebackene Bohnen (Baked Beans) in Austria using the UK recipe
Expats can be a fiercely loyal bunch. The Austrian Times reported last week that Heinz will adopt the UK recipe for baked beans in Austria following a campaign by an English-language paper.
The British expat-focused publication discovered last year that Gebackene Bohnen, Heinz's Baked Bean brand for German-speaking countries, had 5% less tomato in its sauce and more water, sugar and salt than its British version.
The food manufacturer seems to have bowed The Austrian Times' push, revealing that it will now use the original UK recipe in the country.
"We are delighted to now be able to offer the 100% original recipe from the United Kingdom. We have even changed the label to make it look more like the English label," Heinz Germany said.
A follow up article by The Daily Telegraph showed a list of the top 10 Heinz Baked beans-eating countries in the world, highlighting the British diaspora through the popularity of Heinz's ubiquitous product.
Unsurprisingly enough, the top five were all Commonwealth Nations. However, beyond the top five, my argument about the colonies falls flat with Sweden, the Czech Republic and the Netherlands all mysteriously making their way onto the list.
I guess the moral of the story here is to never underestimate the value, and how far people will go just to get a taste of home.
But if anyone knows why baked beans are so popular in Sweden, the Czech Republic or the Netherlands, please drop me an email - I'd love to know.
---