Blog:

ABF among winners in industry HR awards

Dean Best | 19 November 2012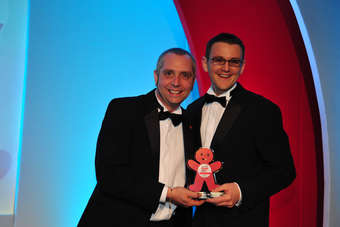 Allied Bakeries' Gareth Evans (r) picks up his award from yourfoodjob.com general manager Tony Allen
Associated British Foods' Allied Bakeries has been recognised for its work in recruitment at an awards ceremony held by industry careers portal yourfoodjob.com.
The Kingsmill firm was named "most desirable employer" at the inaugural yourfoodjob.com People Awards, held in Manchester earlier this month.
Michael Staniland, director at Focus Management, the company behind yourfoodjob.com, said those that worked in recruitment in the food and drink sectors should be recognised.
"With a turnover of over GBP70bn and half a million employees, it's the single largest manufacturing sector in the country, so it's time to applaud the serious accomplishments achieved by the sector's top professionals," he told attendees at the ceremony.
Other winners included Feathers Brookbank for its work with Morrisons and digital agency Pink Squid for its venture with Kraft Foods' on graduate recruitment.
For a full list of the winners, click here.
---