Blog:

ABF reaction highlights sensitivity of tax issue

Dean Best | 12 February 2013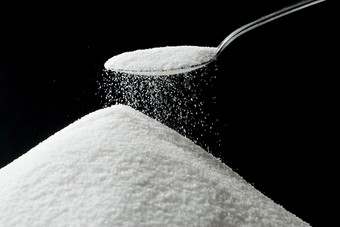 ABF's African sugar operations have been in the spotlight over tax payments
Associated British Foods, the UK conglomerate behind Kingsmill bread, Primark clothing stores and sugar operations in Africa, has become the latest company to find itself at the centre of tax allegations - and its response showed how much importance big business now puts on making its position public.
Over the weekend, ABF was accused of paying minimal corporation tax in Zambia, where it has a sugar business through South Africa-based Illovo Sugar, a company in which it holds a 51% stake.
"Associated British Foods, owners of many household brands like Silver Spoon and Kingsmill has been paying virtually no corporation tax in Zambia – one of the poorest countries in the world," UK pressure group ActionAid said.
"This has cost Zambia an estimated US$27m since 2007. That's enough to put an extra 48,000 children in school, or help end hunger in the country. Zambia needs this money to tackle poverty and free itself from a dependence on aid."
The NGO went further. "ActionAid has found evidence that Associated British Foods has used a range of loopholes to avoid paying taxes, shifting profits into tax havens and getting huge tax breaks. Business can be a force for good in Africa, but this is massively undermined when a company doesn't pay its fair share in tax. It's scandalous."
So should ABF be filed alongside Amazon, Google and Starbucks? Perhaps with those high-profile episodes in mind, ABF went on the offensive, sending out a very lengthy statement on Sunday to rebut the allegations.
"Illovo believes that ActionAid's work on the ground in many countries is laudable. However, this report is clearly designed with political campaigning in mind," ABF said. "It is inaccurate and misleading. As such, it demeans ActionAid and undermines the trust that should help NGOs and business to work together to bring swifter economic and social prosperity to communities in Africa."
ABF said claims Illovo's local arm Zambia Sugar pays fees to the rest of the business to reduce tax as "absolutely not true". It said: "These payments are made in return for the services of real people, doing real jobs, adding real value in Zambia and have nothing to do with tax planning. There are no royalty payments, no franchise agreements. Moreover, the ActionAid assertions are clearly illogical. There is no tax advantage in moving profits from Zambia where the tax rate is 10%, to other group companies where the income would ultimately be taxed in South Africa at 28% due to specific South African tax rules. If it were engaged in this activity, this has to be an example of spectacularly unsuccessful tax planning where profits are shifted into higher tax regimes."
There was more in the 677-word statement and, perhaps even more notably, ABF and Illovo took to the local press in South Africa to denounce the report. "ActionAid do good work around Africa. But in this case they have gone off on a misguided and inaccurate attack and resisted our efforts to correct their allegations," Illovo CEO Graham Clark was quoted as saying by the moneyweb financial news website in South Africa.
On the face of it, the claims surrounding ABF and its African sugar business, though headline-making in the UK over the weekend, will be unlikely to attract the kind of furore of those about Amazon, Google and Starbucks.
But the scrutiny - even if misguided - and the company's response shows how the issue of corporate tax has shot up the agenda in recent months.
---