Blog:

Aldi reveals UK growth ambitions

Dean Best | 29 September 2014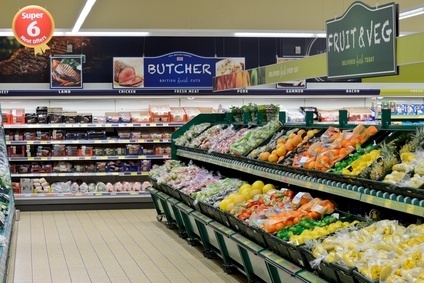 Aldi has invested in fresh food ranges to broaden offer
The discounter has, alongside its fellow German retailer Lidl, shaken up the UK grocery market. And today (28 September) Aldi outlined plans to grow its business in the country further.
The rise of Aldi and Lidl in the UK is a central factor in the turmoil at Tesco and has put pressure (in varying ways) on each of the country's Big Four food retailers.
Aldi's share of the UK grocery market is at a record level (reaching, according to Kantar Worldpanel numbers, 4.8% in the 12 weeks to 14 September) and financial results issued by the retailer today underlined the growth it has seen in the country.
However, it is Aldi's store target that underlines the confidence it continues to feel about its prospects in the UK - and the pressure its larger rivals will continue to be under.
Aldi wants to open up to 65 new stores in the UK in 2015, building on the 54 set to open by the end of this year and the 42 unveiled in 2013. If the retailer does hit its 2015 target, that will take its store base in the UK to over 600 - and it says it is on course to have 1,000 stores in the country by 2022.
Aldi's pre-tax profits jumped 65.2% to GBP260.9m in 2013. Operating profit increased 57.7% to GBP271.4m. The higher earnings came as revenue grew 35.7% to GBP5.27bn.
The retailer says it has managed to withstand the UK's largest supermarkets actively targeting the business.
"We have actually seen stronger growth in the first half of 2014 than in the first six months of last year. The [supermarket] price cuts have encouraged consumers to think more about what supermarkets charge and have really shown that our everyday low prices can't be beaten," Matthew Barnes, joint MD of Aldi's UK business, said today. "Data shows that, while our average basket size is only one or two items smaller than Asda and similar to that of Tesco's, our average basket is about GBP6 to GBP7 cheaper."
On the horizon, there is the prospect of Tesco, under new CEO Dave Lewis, sharpening its pricing pencil in a fresh bid to jump-start sales at the UK's largest retailer.
However, Aldi appears confident it can brush off any moves from its largest rivals in the UK, with Barnes telling The Guardian today: "Whatever our competitors plan to do we know exactly what our response will be and our competitors do as well. We will not let them compete on price. We will not let them close the gap."
What does this mean for suppliers? The obvious conclusion is manufacturers operating in the UK need to assess how they do business with hard discounters like Aldi and Lidl. How can suppliers win more business at growing customers? But there is the prospect of further consequences across the sector, should Tesco look to invest heavily in price or should it (and others) look to review product ranges in a bid to keep down costs.
The limited assortments at Aldi and Lidl have been held up as a potential flaw of their model but traffic numbers indicate some shoppers do not seem to mind, while the retailers have been winning custom through investment in fresh food.
Above all, Aldi's advance on its UK rivals is showing little sign of easing up.