Blog:

Amazon Whole Foods - industry reacts

Dean Best | 16 June 2017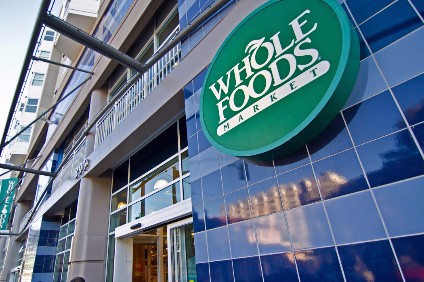 Industry stakeholders broadly believe Amazon's move for Whole Foods will shake-up grocery
In one of those stories that shakes the sector, Amazon today (16 June) announced a move to buy US-based natural and organics retailer Whole Foods Market. Here's how a range of stakeholders have reacted to the US$13.7bn, all-cash deal.
"For other grocers, the deal is potentially terrifying. Although Amazon has been a looming threat to the grocery industry, the shadow it has cast has been pale and distant. Today that changed: Amazon has moved squarely onto the turf of traditional supermarkets and poses a much more significant threat. The only mitigation is that the more niche appeal of Whole Foods will, at least for the time being, limit the threat to other players" - Neil Saunders, the managing director of US retail consultants GlobalData Retail, says Amazon's move for Whole Foods could hit incumbents in the country's grocery retail sector.
"Alibaba is the precedent: Alibaba didn't buy one retailer, it has bought already four retailers for the same reasons. The same will be true for Amazon: it will need a lot more physical store estate to distribute efficiently, across the major cities" - Sanford Bernstein's senior European food retail analyst, Bruno Monteyne, suggests Amazon's M&A moves in grocery will not stop at Whole Foods.
"It clearly signals Amazon's intent to get serious about gaining share in the grocery business. This now gives them a four-pronged attack. Whole Foods as a physical point of distribution, Amazon subscription (Pantry) to drive centre-of-store, Amazon Prime Now for immediacy and Amazon Fresh for full home delivery. I think this instantly makes them a formidable force" - Neil Stern, senior partner at US retail consultants McMillanDoolittle, outlines how he believes the acquisition of Whole Foods will benefit Amazon.
"The proposed Amazon purchase of Whole Foods augurs well for the trend of healthier, nutritious, and good tasting fresh foods in the perimeter of the supermarket. The acquisition of Whole Foods increases Amazon's ability to efficiently deliver perishable foods within hours of purchase. Recent surveys indicate that up to 70% of consumers decide on their dinner meal after 12 pm. This will make the availability of high quality, perishable products -- such as those of MamaMancini's -- a key buying decision for consumers" - Carl Wolf, the chairman and CEO of fledging, listed US meatballs-to-meatloaf supplier MamaMancini's, is positive about the deal.
Twitter was abuzz with manufacturers, consultants, analysts and media commentators giving their views on the deal - and there were some more pragmatic voices amid the general surprise to the news and amid the claims the transaction would shake-up the market.
Interesting move... https://t.co/ssdEymeka4

— Tomas Pietrangeli (@T_Pietrangeli) June 16, 2017
This is game-changing. @amazon has changed the industry forever. #Amazon is buying #WholeFoods for $13.7 billion: https://t.co/tHlWqGC7bo

— Livio Bisterzo (@liviobisterzo) June 16, 2017
The way we eat—from healthy snacking to online sourcing—is at the beginning of one of the greatest transformations since fire was invented. https://t.co/xC4dUJn5PP

— Daniel Lubetzky (@danlub) June 16, 2017
Too many food stores in USA. Aldi invests $5bn. Lidl arrives today. Amazon buys Whole Foods. Smkt shares dive . There may be trouble ahead!

— Dr. Food (@ProfDavidHughes) June 16, 2017
What happens to $WFMs wholesaler/distributor UNFI? The worlds best at distribution and logistics just acquired @WholeFoods. @jimcramer https://t.co/i4NJVSvFiE

— Victor Martino (@NSFoodsMemo) June 16, 2017
Amazon did not just buy Whole Foods grocery stores. It bought 431 upper-income, prime-location distribution nodes for everything it does.

— Dennis K. Berman (@dkberman) June 16, 2017
.@NSFoodsMemo what say you? If this doesn't prove surrender on ecomm grocery, what does? Seems like a good fit, overall, though.

— Kurt Jetta, Ph.D. (@kurtjetta) June 16, 2017
#buyonthedip $KR $COST $WMT. Nothing interesting about this deal, short-term. Very low overlap with $KR and $WMT on Geo and consumer base. https://t.co/FM26tpYJqF

— Kurt Jetta, Ph.D. (@kurtjetta) June 16, 2017
Buzz Kill: We should remember, there are great grocers out there. #AMZN - #WFM isn't going to put them out of business anytime soon.

— Victor Martino (@NSFoodsMemo) June 16, 2017
Not that shocked by acquisition to boost food/physical presence. Biggest surprise: AMZN further pigeonholing itself by focusing on affluents

— Natalie Berg (@Natalie_Berg) June 16, 2017
Amazon simply understands the consumer experience better then everyone else (Consumer - Alexa - Whole Foods - 30 minute Delivery)

— Tom Lounibos (@Lounibos) June 16, 2017
?
Commentators noted the impact Amazon's announcement was having on the share prices of listed US retailers and food manufacturers:
Amazon's dramatic push into the grocery space has wiped $29 billion from the aggregate market cap of grocery rivals https://t.co/QYkKxKyjRf pic.twitter.com/QHZyQYvyd9

— MarketWatch (@MarketWatch) June 16, 2017
Jeff Bezos literally just tanked all of these stocks today with his Whole Foods deal. pic.twitter.com/E9byeMEuvV

— Steve Kopack (@SteveKopack) June 16, 2017
Some commentators started to speculate where Amazon could look next:
"Within the UK we think Tesco will aim to be the Amazon-alternative long term, so the 2 candidates would be Morrisons or Sainsbury's. While Morrisons already has a deal, locations and the nature of private-label ranges means that Sainsbury's is better positioned to be acquired" - Sanford Bernstein's Monteyne.
Snap column from just-food: Amazon's move for Whole Foods will focus minds