Blog:

Anuga 2013: Is the industry seeing green shoots?

Dean Best | 6 October 2013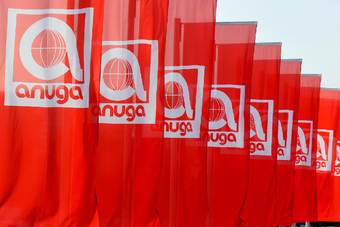 This year's Anuga trade fair kicked off in Cologne this week
This week, the giant Anuga trade show looms into view. Here in Cologne on Sunday (6 October), day two of the event, the morning started grey but now the sun is starting to emerge. A metaphor, perhaps, for a business community that could be feeling - whisper it - more optimistic about trading conditions?
Exhibitors at events like Anuga tend to have an optimistic air - even in recent years, even in recent years amid the toughest economic conditions for a generation. In many ways, exhibitors showcasing their new products and trying to entice new customers need to be upbeat and present their prospects in the best light possible.
Now, as we have reported in recent weeks, there are concerns about the slowdown in emerging markets but, while countries like Brazil and Russia may not return to the heady growth seen in the early Noughties, those markets still represent a key opportunity for growth.
In any case, for many food manufacturers in Europe, it is developing their presence on their home region that remains more of a priority. And after, what, five years of economic stagnation in Europe, there are signs conditions could slowly be improving.
GDP in was up in both the Eurozone and the EU by 0.3% in the second quarter of 2013, compared to the first three months of the year.
When compared to the second quarter of 2012, GDP was down but by a lesser rate when the year-on-year comparisons for Q1 2013 versus Q1 2012 were made.
Last week, data showed retail sales in the Eurozone rose for the second successive month in August. And consumer surveys have indicated a slow but steady improvement in confidence since the end of 2012.
Now, that is not to say conditions across the Eurozone and the broader EU are not challenging.
There has been much debate in the UK, for example, about whether the country's economic situation is improving. Chancellor George Osborne claimed last week the "sun has started to rise" over the UK economy". Opposition politicians claim that, even if the UK economy is back in growth, living standards are not improving.
Reporting Sainsbury's second-quarter sales last week, chief executive Justin King said there had been signs the UK economy was improving and consumer sentiment was brightening. However, he insisted consumer confidence was "less negative rather than back to historical highs of optimism". The boss of the UK's third-largest grocer insisted the changes in consumer behaviour seen during the downturn - top-up shopping, cooking more, wasting less and buying own label - would more or less persist even as the economy improves.
And so, while those present at Anuga this week could feel optimistic economic conditions in many Western markets are improving, they would be wise to be cautious. The strategies thay have developed to try to counter the effects of the downturn - a focus on value, reviewing their portfolios, looking to tap into the rise of multichannel shopping - will need to continue.
Sectors: Advertising & labelling, Baby food, Bakery, Canned food, Cereal, Chilled foods, Commodities & ingredients, Condiments, dressings & sauces, Confectionery, Dairy, Dried foods, Emerging markets, Financials, Food safety, Fresh produce, Frozen, Health & wellness, Ice cream, Meat, poultry & eggs, Mergers & acquisitions, Multichannel, Natural & organic, NPD & innovation, Private label, Retailers, Seafood, Snacks, Sustainability & the environment, World foods