Blog:
Asda goes all in on gluten-free pledge

Hannah Abdulla | 16 September 2014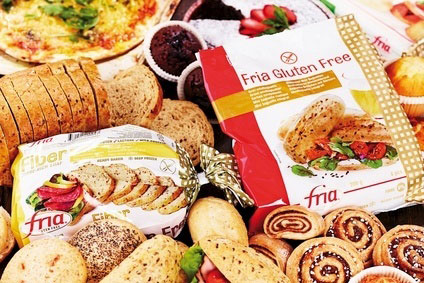 Asda has committed to offering eight types of gluten-free foods in all its UK supermarkets
With demand for gluten-free on the rise, retailers in a number of countries have been building ranges of products to capitalise on a significant growth spot in challenging trading conditions. In the UK, Asda has looked to steal a march on its rivals with a notable product pledge.
The gluten-free sector has shown solid growth in recent year. As well as coeliac sufferers - a group that in the UK has increased fourfold between 1990 and 2011 - sales have been boosted by celebrities who swear by a gluten-free diet to improve health, which has prompted mainstream consumers who may not have coeliac disease to follow. Figures show the global market for gluten-free is expected to reach US$6.2bn by 2018, up from $4.2bn in 2012.
Today (16 September) Asda, the UK's second-largest grocer, responded, committing to stocking a core range of eight gluten-free items in all of its stores under Coeliac UK's Gluten-free Guarantee campaign.
The campaign asked retailers to stock eight core staples - white bread, cereal, flour, cereal bars, rolls, crackers, pasta and one other bread. Asda has become the first food retailer in the UK to fully sign up to the deal.
Sarah Sleet, CEO of Coeliac UK, said: "In a recent survey about shopping habits 74% of Coeliac UK members who responded said they have to visit more than one supermarket to complete their free-from shopping. For that reason we are thrilled Asda has confirmed its commitment by guaranteeing customers will be able to buy the eight staple gluten-free items in each of its stores whatever the size of the store. Things have improved beyond recognition in the last few years in larger supermarkets but many will be surprised that for most people, shopping for gluten-free items is still a real challenge."
Tesco is also working toward the guarantee with all Extras, Superstores and Metros in the UK stocking a minimum of one variety of each of the eight staple items. It has committed to meeting the guarantee by next summer. Waitrose and Marks and Spencer have also taken steps.
"Diagnosis levels of coeliac disease are increasing and we are currently seeing around 1200 new members joining every month who depend on gluten-free food to manage their condition. It is therefore essential that supermarkets have sufficient stock available across all their stores to meet this increased demand and mitigate the need for customers to trawl a number of stores to find staple items," Sleet said.
With trading conditions as tough as they are, targeting gluten-free and focusing on building ranges further could be argued to be a business essential for retailers - and therefore present an opportunity for suppliers - be they gluten-free specialists, mainstream manufacturers or even private-label companies.