Blog:

Auchan strikes another purchasing deal with retail rival

Dean Best | 24 October 2014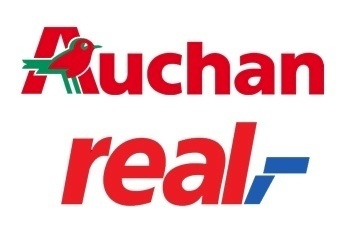 Auchan and Real owner Metro to negotiate together on purchasing
Just weeks after announcing a purchasing tie-up in France with local rival Systeme U, Auchan has outlined an international agreement with Germany's Metro Group.
According to data from Deloitte, Auchan and Metro rank among the top 15 retailers worldwide by turnover and the two giants yesterday (23 October) revealed a two-part "strategic buying partnership".
Auchan and Metro plan to hold joint negotiations with what they called "large and strong multinational manufacturers".
The retailers said they had also struck an agreement to work together on sourcing non-food private-label products.
In a joint statement, Auchan and Metro said the deal would bring together the "complementary strengths of the retailer Groupe Auchan and the wholesale and food retail divisions of Metro Group". The deal, they said, is expected to lead to "significant efficiency gains" in the medium to long term.
The retailers emphasised how the savings from their co-operation could benefit shoppers.
"We want to use the strengths of both organisations to capture maximum synergies towards our common suppliers and generate cost savings, which we can then pass on to our customers," Metro CEO Olaf Koch said.
Both retailers sought to emphasise their co-operation would help strengthen their businesses in the face of changing global trade patterns and the power of multinational suppliers operating in "highly-concentrated markets".
This strategic buying partnership allows us to face the challenges of trade globalisation and the changing procurement markets," Auchan chairman Vianney Mulliez said. "This agreement between two major actors of the sector is a great opportunity to develop business and to strengthen our relationship with our main suppliers."
However, they insisted suppliers could see benefits from their co-operation, claiming the joint negotiations could see them offer "additional services" to manufacturers. It is likely such statements will lead to wry smiles among food manufacturers.
In France, Auchan's deal with Systeme U - and a second similar agreement between Casino and Intermarche - has angered food manufacturers.
At the SIAL trade show this week, French dairy group Bongrain hinted at that frustration in an interview with just-food.
"For each and every company dealing with these distributors, it will mean a loss of margins. But I am not just talking about Bongrain; everyone is in the same boat," Jérôme Wolff, general manager of Bongrain's Elvir International arm, said.
Of course, Auchan's deal with Metro is different. However, when any two retailers look to work together on buying and talk of "synergies" when they outline their plans, is unlikely to lead to applause in food industry boardrooms.