Blog:
Aussie billionaire set to tap into Chinese dairy market

Hannah Abdulla | 14 November 2014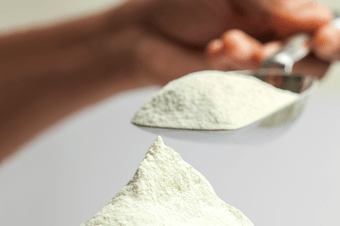 Gina Rinehart is reportedly set to make a big investement into dairy and infant formula
Australian mining billionaire Gina Rinehart is reportedly looking to tap into rising demand in China for premium infant formula.
Press in Australia have reported Rinehart is planning a A$500m (US$435m) investment and partnering with an unnamed Chinese firm for the creation of one of "Australia's biggest dairy farms".
The new joint venture - to be named Hope Dairies - will also sell long life milk, reports say. And exports are expected to kick off in the second half of 2016.
Demand for infant formula and baby food in China is booming. In fact, according to Euromonitor International, the country already accounts for 23% of the US$41bn global market. In recent years a number of global players have announced they are upping their focus in China.
New Zealand's Fonterra recently struck a partnership with Chinese infant formula group Beingmate to create a "fully integrated global supply chain" that will utilise Fonterra's milk pools and manufacturing sites in New Zealand, Australia and Europe to bring product "from the farm gate direct to China's consumers".
Last month, Dutch dairy co-op FrieslandCampina announced a joint venture in China with Huishan Dairy Holdings, for the production and distribution of infant formula in the country.
But the Chinese infant formula sector is never far from controversy, not least the 2008 melamine scandal, which killed six babies and sickened thousands.
Safety is of utmost important to Chinese consumers, fuelling demand for milk and ingredients from western markets.
Hope Dairies is apparently planning to manufacture "pharmaceutical grade product", according to a spokesperson.
According to Bloomberg, an official announcement is expected tomorrow.