Blog:

Brexit blues for UK food manufacturers

Dean Best | 12 October 2016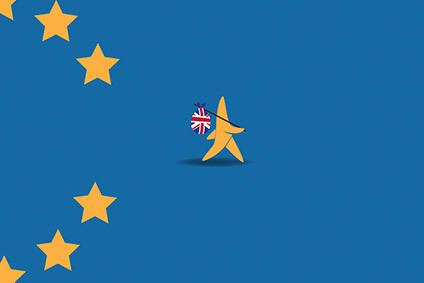 UK talks with the EU on Brexit look set to start in March
Confidence in the UK food and drink manufacturing sector is becoming "more fragile", industry association The Food and Drink Federation has claimed after a survey of its members - and Brexit is said to be a major factor.
The FDF said today (12 October) a majority of food and drink companies responding to its survey reported increased ingredient prices and a drop in product margins since the UK's vote to leave the EU on 23 June, perhaps no surprise with the fall in sterling seen since the referendum.
More than half of respondents also expressed concerns for the future raised by their EU workforce, the FDF claimed. Twenty-nine per cent of those employed in food and drink manufacturing jobs in the country are non-UK EU nationals.
Overall, just shy of 70% of respondents were less confident about the UK business environment, with 11.2% more confident.
"We share Government's view that we need to make the best of Brexit," Ian Wright, the FDF director general, said. Food and drink industry confidence is low. Slower revenue growth, coupled with prolonged business uncertainty, is affecting the industry's ability to invest."
Wright called for an "industrial strategy" between the sector and the UK government.
"The assurances we heard from Government last week must be underpinned by credible plans for restoring confidence and negotiating a workable future relationship with the EU. Working with Government through an industrial strategy partnership, we believe we can counterbalance uncertainty arising from the EU exit process and secure world-class status for the sector."
just-food is set to sit down with Wright in London tomorrow to discuss a range of issues, including the impact of Brexit on the industry. Email us if you have questions you'd like us to put to him.
Sectors: Baby food, Bakery, Canned food, Cereal, Chilled foods, Commodities & ingredients, Condiments, dressings & sauces, Confectionery, Dairy, Dried foods, Free-from, Fresh produce, Frozen, Ice cream, Meat, poultry & eggs, Natural & organic, Private label, Seafood, Snacks, World foods
Companies: Food and Drink Federation