Blog:
Canada gives oat processors access to gluten-free market

Hannah Abdulla | 1 June 2015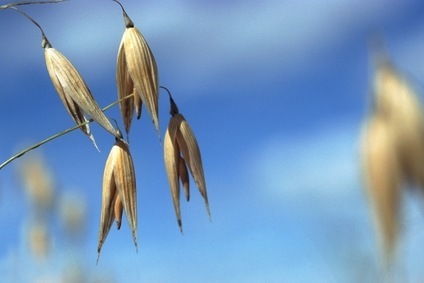 Canadian government makes it easier for gluten-free consumers to shop oat-based products.
One bugbear of a coeliac sufferer or someone who has committed to a gluten-free diet is the lack of diversity when it comes to products. But the Canadian government has just announced what it hopes is a step forward by making it easier to shop for gluten-free, oat-based products.
The gluten-free sector has been enjoying a boom. According to the Canadian government, almost one third of Canadians are looking for gluten-free products.This includes about 2.5 million Canadians requiring gluten-free products for medical reasons. This demand has helped lift sales of gluten-free products.
And in recent years manufacturers have really upped their game when it comes to gluten-free offerings. Globally, it's gone from just bread and a few cakes initially to now including pizza, ales, fish fingers and meat products.
But oats is one ingredient that has proved a particular bone of contention. In the case of oats, normal agricultural practices can result in the unintended presence of small amounts gluten from other grains such as wheat, rye and barley. However, according to Health Canada - the federal department responsible for helping Canadians maintain and improve their health - recent evidence shows oats can safely be consumed by the majority of people with coeliac disease, as long as they have been produced and processed to avoid cross-contamination by gluten from other cereals.
The Canadian Ministry of Health has announced it will approve gluten-free claims on specially produced oats and foods containing these oats. The labelling change opens a new segment of the market to Canadian oat growers and food processors. The opportunity to reach customers with gluten-free diets will increase farmers' revenue for oats, which in 2014 contributed nearly half a billion Canadian dollars to Canada's economy.
"These changes will make it easier for Canadians with coeliac disease to make safe and informed food choices. By allowing a gluten-free claim on specially produced oats and foods that contain them, consumers with gluten sensitivities will be better able to identify products they can safely eat," said Rona Ambrose, Canada's Minister of Health.
And gluten-free consumers are strongly committed to a strict diet. Evidence suggests practitioners will go out of their way to seek out gluten-free products. The Gluten Free Agency suggests 68% of US consumers shop three stores or more a month to find foods that suit them.
With one in every 133 people of Canada's population of 35.2m affected by coeliac disease, this news spells a huge opportunity for oat processors willing to go gluten-free.