Blog:

Clive Sharpe takes chair at UK co-op First Milk

Dean Best | 11 January 2016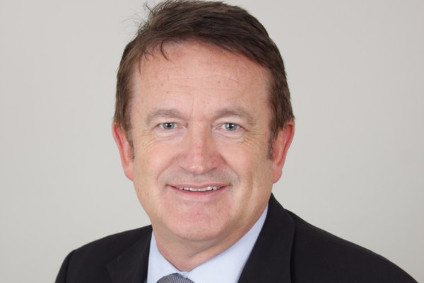 Sharpe "attracted by potential" of First Milk
Clive Sharpe, the industry veteran and former Burton's Biscuit Co. and Quorn Foods chairman is to take the role at First Milk, the UK dairy co-operative hoping to bounce back from a challenging 18 months or so.
Sharpe's appointment, announced today (11 January) is part of First Milk's moves to create "a leaner and more commercial board structure", which, under the stewardship of CEO Mike Gallacher, has meant a series of changes at the business.
"Clive is a highly experienced commercial leader with a track record of leading transformational change across a variety of branded and private label businesses. He is highly regarded and well connected across UK retail and has substantial experience as a chairman, executive, and non-executive. This is a key appointment," Nigel Evans, farmer director and interim chair at First Milk, said.
Evans was filling in as First Milk chairman after the departure of Sir Jim Paice, who left the group in October. Paice, a former UK government minister, announced in June he would step down from the role as First Milk. Announcing his plans to leave the co-op, which was being buffeted by the slump in global milk prices, Paice said First Milk had to see "significant change in the constitution of the board", which he said needed "more people with real commercial and business skills".
A more "commercial" - and independent - chairman has been seen as key to the revamped First Milk, which has reduced the number of directors from nine to seven and made a series of appointments to its senior management. Since joining First Milk last March, Gallacher has appointed a new operations director and the co-op's first chief operating officer. Carl Ravenhall, a former executive at Muller Wiseman Dairies, Milk Link and Adams Foods has also joined the First Milk board.
The co-op is also setting up a group of 13 area representatives, which will have a seven-member council headed by an independent chair "with commercial experience" to hold the board to account.
Sharpe, who holds the chairmanship at UK baked goods business Peters Foods, said he was "attracted by the potential of First Milk" and added: "Mike Gallacher and the First Milk board have set a clear direction for the business, and a huge amount of progress has been made over the last nine months."
In November, the company sold Glenfield Dairy to fellow UK group Graham's The Family Dairy for an undisclosed sum.
Glenfield Dairy, based in Fife in Scotland, suppliers soft cheeses and cream products the retailers and foodservice operators.
Gallacher said the deal "will allow us to focus even more closely on our core businesses in hard cheese and liquid brokering".
November also saw First Milk reveal improvement in its operating profitability. The company said it made an operating profit of GBP1.1m (US$1.6m) for the six months to 30 September, compared to an operating loss of GBP7.4m in the corresponding period the year before.
In the 12 months to the end of March 2015, First Milk ran up an operating loss of GBP19.7m but expects to show an operating profit for the year as a whole. It has not made any forecasts for its net profit.