Blog:

Crisp maker embraces change after snack attack

Andy Coyne | 5 October 2018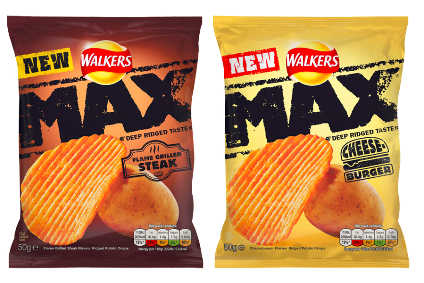 Walkers "shares people's concerns about plastic in environment"
British postal workers are probably used to finding all sorts of things in the country's distinctive red pillar boxes.
Spent fireworks after Bonfire Night is one example that springs to mind.
But boxes full of empty crisp packets is probably a new one for even veteran posties.
A retired Welsh schoolteacher by the name of Geraint Ashcroft came up with the idea of bombarding UK crisp manufacturer Walkers - owned by PepsiCo - with empty bags to protest its use of non-recyclable packaging.
And if they have an address on - a Walkers freepost one in this instance - then they have to be delivered.
So popular was the campaign that The Royal Mail ended up begging people to stop filling up their boxes with empty bags of cheese and onion and salt and vinegar (the country's two most popular flavours).
It said the campaign has become a headache for employees, who have had to sort the packets by hand because they cannot be processed with regular mail.
Whether the barrage of empty bags was the catalyst for change or not is unclear - there was also a 300,000 signature petition calling on Walkers to improve on its 2025 target to create new recyclable packets - but the crisp maker has listened to people's concerns.
A Walkers spokesperson said the company acknowledged "the efforts being made to bring the issue of packaging waste to our attention" and it has now announced it is creating a nationwide recycling scheme for crisp packets.
People will be encouraged to either drop off their packets at public access collection points that will be developed all around the country or alternatively post them for free in a box or envelope directly to specialist company TerraCycle for recycling.
Once the packets have been collected they will be cleaned, shredded and turned into small plastic pellets which will then be converted into useful plastic items, such as benches and fence posts.
The new recycling scheme will be up and running from December this year.
Ian Ellington, general manager of PepsiCo's operations in the UK, said: "We share people's concerns about the amount of plastic in our environment and are working on a number of both short and long-term solutions to reduce the impact of our packaging.
"We're determined to crack this in the long term and have a number of initiatives underway to create the right materials and environment for the crisp packets of the future."
Whether this is a victory for people power and direct action or those things happily coincided with something the company was planning to do anyway is unclear but the end result is a positive one either way.
What it does show is that companies are extremely sensitive to being judged in the court of public opinion - especially in an area as close to the hearts of Millennials as the environment.
Food manufacturers are increasingly having to do the right thing lest they be thought uncaring.
It is a trend that is likely to continue.