Blog:
Danone goes beyond digital marketing

Katy Askew | 20 February 2014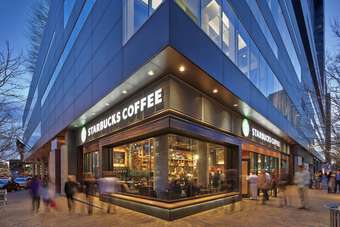 Starbucks JV will help Danone target 170m US consumers, French group's CEO said
Danone is hoping to reach out to US consumers and "educate" them on the merits of dairy through its joint venture with Starbucks, CEO Franck Riboud suggested today (20 February).
Speaking during a conference call to discuss the group's full-year results, Riboud insisted the tie-up, which was announced last summer, goes far beyond representing a "new channel" for Danone. Instead, he argued, it is a new way to interact with consumers.
"It is much more than a new channel. It is my Facebook, my Google. Why? Because every morning in the US, 170m consumers have had their breakfast and go into a Starbucks... and they will explain to them fresh dairy."
There is an almost subversive element to this approach, which goes beyond conventional and even digital marketing. Danone is feeding into established consumption patterns and altering them from within. A smart way to boost US yoghurt consumption, which still significantly trails European consumption levels.