Blog:

Elliott and Tacon star turns at UK seminar on supply chain

Ben Cooper | 4 February 2014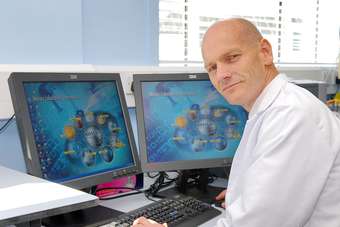 Setting up food "crime unit" in UK was essential in fighting fraud in supply chain, Prof. Elliott argued
The Westminster Food & Nutrition Forum is never worried about setting itself an ambitious agenda for one of its keynote seminars, and so it was at yesterday's event held at the Caledonian Club in London, which set out to examine integrity and assurance in the UK food supply chain and the future work of the Groceries Code Adjudicator.
The seminar boasted two 'star turns' in Professor Chris Elliott of Queen's University Belfast, the man appointed by the Government to head an inquiry into the horsemeat scandal, and Christine Tacon, who took up the role of Groceries Code Adjudicator in June last year.
Both lived up to their billing.
Professor Elliott reiterated the findings of his inquiry, stressing that the scrutiny and auditing that takes place to monitor the UK food supply was geared primarily around guaranteeing food safety and not to detect fraud. He welcomed new steps taken by the Europol and EFSA to address food crime and called for a food crime unit to be set up in the UK.
Setting up a food crime unit - Elliott believes this should be referred to as criminal activity rather than fraud - in the UK won't be easy or free, he told the audience, which included food industry and government representatives, but was now an "essential requirement" to ensure consumer protection.
He is garnering responses to his initial findings in advance of his final report which he expects to publish in the late spring.
Significantly, Elliott stayed as an observer for the second session, in spite of what must be an extremely busy schedule. No doubt, he viewed the content of the second section to be pertinent to his final report, underlining how interlinked the two areas the seminar was tackling are.
Tacon was frank and disarmingly open about the task before her. She is clearly determined to overcome what many in the food industry see as the primary obstacle to the effectiveness of the Groceries Supply Code of Practice (GSCOP), and that is the unwillingness of suppliers to make specific complaints under the code for fear of jeopardising any future relationship with one of the ten major retailers with a turnover of more than GBP1bn which it covers.
That "fear factor" speaks to the uneven power relationship which exists between food suppliers and the major grocery chains, which was in essence why the Code came into being in the first place back in 2010.
It remains to be seen whether the powers of investigation and anonymity that Christine Tacon's role brings will encourage more suppliers to come forward. However, judging by the positive remarks from all sides about her performance yesterday, it appears she has made a good start in a challenging role.