Blog:

EU referendum - Tate & Lyle Sugars executive favours Brexit

Dean Best | 22 June 2016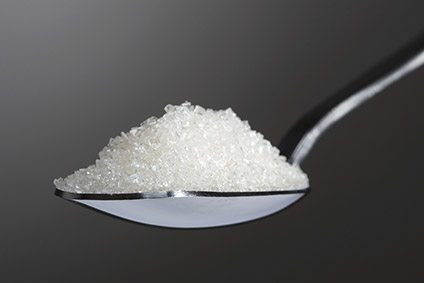 Sugar refiner Tate & Lyle Sugars has seen costs rise due to EU policies, Mason claimed
With a little over 24 hours before the UK's votes on its membership of the EU, a senior executive at a major food company with operations in the country has declared he favours leaving the bloc.
Gerald Mason, a senior vice president at London-based Tate & Lyle Sugars, has claimed EU trade policy has increased the company's costs and argued jobs at the business would be more secure if the UK votes to leave tomorrow.
In a letter to Tate & Lyle Sugars' staff, Mason labelled EU policies covering cane and beet sugar were "unfair", driving up the US-owned company's costs and favouring its competitors in Europe.
"My message all along has been that we'd like to stay in a reformed European Union but if we can't secure reform then our jobs would be more secure outside of the EU. I have given the European Union every opportunity to make those reforms but they have chosen not to. Therefore, I will be voting to leave," Mason wrote.
"It is not for me to tell you how to vote. You all know how badly EU policies impact our business as you all work so hard to offset that impact. You will also be taking into account how membership of the European Union impacts the lives of you and your family outside of your job. Whichever way you choose to vote, and whatever the outcome of the Referendum, you can be assured that we do not give up easily."
Tate & Lyle Sugars was acquired by American Sugar Refining in 2010 after food ingredients group Tate and Lyle plc sold its sugar refining operations.
Mason's letter, made public today, is a rare call within the food sector for Brexit. During the course of the referendum campaign, there have been UK-based executives who have made public their support for the UK remaining in the EU, perhaps most notably Unilever CEO Paul Polman and Greencore chief executive Patrick Coveney. There have also been those who, off-the-record, have told just-food they want the UK to stay in but who did not want to make any public comment. One said they did not want to "politicise" their business.
just-food's calls for a food industry executive to state their support for Brexit publicly have gone unanswered - and one of our peers made it clear today they had faced a similar challenge.
Mason's letter was made public on the last official day of campaigning in the UK. In the letter, he claimed UK governments had been unable to secure reform over EU sugar policy.
"Without these EU policies our business would be thriving but instead it is losing money. Last year EU restrictions and tariffs pushed our raw material costs up by nearly EUR40m (US$45.3m) alone, turning what should have been a good profit that we would all share in to a EUR25m loss," Mason said.
Over the years successive British governments of any politics have told me that they are helpless to get reform to these bad European Union policies because they are outnumbered by 19 beet producing countries. British government policy is that cane and beet should compete on fair terms. And when I argued our case in Brussels, a senior EU official told me that if we lose our jobs then that's democracy because there are more beet producers than cane refiners in Europe. That is not the sort of democracy I want to be part of."
Unilever CEO Polman first went public with his belief the UK should remain in the EU two weeks in an interview with Channel 4 News, which you can find here.
Last week, he and his three predecessors at Unilever wrote to the company's staff in the UK to make their case for the UK to remain in.
It will be some time on Friday when we find out how the UK has voted. At the time of writing, there is some relief - at least for this correspondent - that the days of campaigning have come to an end. The arguments and counter-arguments over the UK's membership have, at times, been bitter.
In under 48 hours' time, we will know either way.