Blog:

Ex-Golden Wonder boss named Seabrook Crisps chairman

Dean Best | 27 July 2015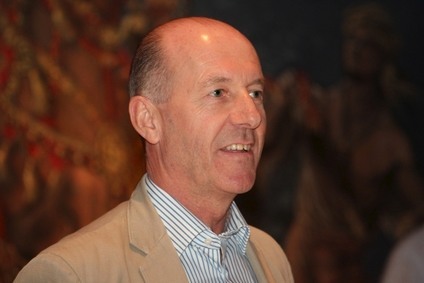 Monk joins Seabrook Crisps as chairman
UK firm Seabrook Crisps, which last week announced a private equity-backed management buy-out at the business, has appointed Paul Monk, the former chief executive of Golden Wonder, as its new chairman.
Monk's career includes stints at Mars Inc and Marks and Spencer and he is currently deputy chairman at UK baker Finsbury Food Group. He replaces Ken Brook-Chrispin, the son-in-law of the son of Seabrook's founder.
Brook-Chrispin, who led a buyout of other family shareholders at Seabrook in 2006, left the business as part of a management buy-out backed by UK private-equity firm LDC, which will take a majority stake in the company.
Monk becomes chairman of a board including chief executive Jonathan Bye, who was part of the management team that led the buy-out.
"Seabrook is a great brand," Monk said. "The management team has already started to build some momentum in the business and I look forward to working with them under Seabrook's new, independent ownership."
Monk was part of the management team that bought Golden Wonder in 1995. Five years later, the business changed hands in a secondary buyout, moving to the ownership of Bridgepoint Capital.
In 2002, Golden Wonder was sold to UK firm Longulf, which merged the business with its own snack company, The Snack Factory. Walkers owner PepsiCo took on the Wotsits brand in a separate deal.
However, competition - notably from PepsiCo and Walkers - was eating away at the sale of Golden Wonder, which had been a staple of the UK snacks market in the 1960s and 1970s.
Monk left Golden Wonder in 2003, a year in which the company's new owner subsequently started to make moves to revitalise the business, closing one of its three production sites in the UK. Three years later, the administrators were called in. The Golden Wonder brand is now owned by Northern Ireland-based Tayto.
Commenting on Monk's appointment, Bye said: "Paul brings a wealth of knowledge and experience to the board and he will play an instrumental part in driving the direction the business takes to realise our growth strategy."
Last week, just-food spoke to Bye about the buy-out and about Seabrook's plans for further growth. Click here to read the full interview.