Blog:

Eyeing emerging markets? Focus on cities, not countries

Dean Best | 20 November 2014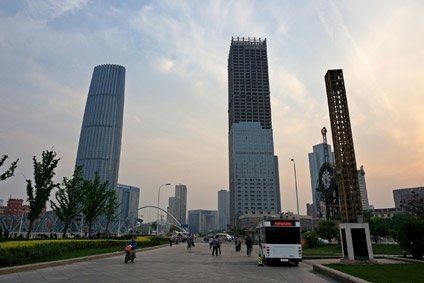 Cities are the way to go when looking at emerging markets
Food exporters targeting emerging markets should focus on cities instead of countries, management consultant McKinsey has said.
Richard Dobbs, director at the McKinsey Global Institute, said exporters eyeing the growth seen in emerging markets should think about individual cities, rather than a grouping like the BRIC nations.
Speaking at the Food Matters Live conference in London yesterday (19 November), Dobbs said economic development within Brazil, Russia, India and China -each- can vary, and a more useful strategy would be to compare growth in cities - not just within the four countries but also with cities in other emerging markets.
"BRICs is not a good way of thinking about the world. A right way thinking about it is around cities. A city like Jakarta is actually a lot more interesting than a city like Ürümqi up in Xinjiang province in China. If you look for the top cities in the world, you go to Jakarta."
Looking ahead, Dobbs suggested the best growth opportunities were in "middleweight cities", including those in the BRICs.
"If we look at where the GDP is coming from until 2025, the customers you are traditionally viewing as your core customer are only going to be a quarter of the world's growth. Three-quarters is going to come from emerging markets. Small cities are going to be 30% of that. Most of the mega cities are capping out at 8%. The real growth is going to come from these middleweight cities. The trouble with these middleweight cities is most of us don't know where they are."
He cited the northern Chinese city of Tianjin as an example. "This old port city of Beijing is not somewhere we could necessarily put on an map. At US$130bn, the GDP of Tianjin is about the same size of Stockholm. Play this forward and look at 2025, Stockholm, one of the fastest-growing cities in Europe, would have reached $210bn, Tianjin would have grown to $600bn. Stockholm is no longer a good comparator to Tianjin - the right one is Sweden."
Of course, forecasts are just that - forecasts - but it was an interesting point.