Blog:
Finance watchdog launches probe into Tesco profit overstatement

Hannah Abdulla | 1 October 2014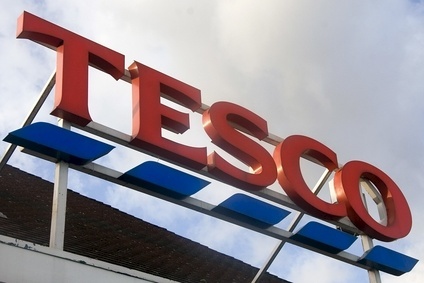 Tesco is under investigation by the Financial Conduct Authority
Tesco's troubles continued today (1 October) with its disclosure that the UK's Financial Conduct Authority is investigating the retailer's overstatement of its half-year profits.
The UK's largest grocer last week admitted it had over-stated half-yearly profits to the tune of GBP250m. Its dealings with suppliers appear to be central to the problem.
New Tesco CEO Dave Lewis ordered a full internal investigation into the findings with Deloitte appointed to carry out a review alongside law firm Freshfields.
However, the FCA has notified the retailer of its own investigation. "The Financial Conduct Authority (FCA) has notified Tesco that it has commenced a full investigation following the overstatement of expected profit for the half year. Tesco will continue to co-operate fully with the FCA and other relevant authorities considering this matter," the retailer said in brief statement to the stock exchange this morning.
The FCA is able to prosecute people for misleading statements made to the stock exchange. Accountancy watchdog The Financial Reporting Council and the Serious Fraud Office are also said to be monitoring the supermarket group.
"Such an investigation can only be another distraction for the new CEO and represents another black mark on the Board that Mr. Lewis recently joined," Shore Capital analyst Clive Black said today.
The disclosure will only add to the scrutiny of Tesco and of Lewis as he sets about revitalising the beleaguered business.
It has been something of a baptism of fire for Lewis, whose appointment from Unilever was announced in July - alongside a profit warning from Tesco. Lewis ended up joining the retailer on 1 September, earlier than planned, after the retailer issued another profit warning just a month later.
One could applaud the decisive action Lewis, just a matter of days into his tenure, took to try to get the bottom of this accounting issue.
However, investors have been voting with their feet in the wake of the revelations last Monday. The retailer is set to announce its half-year results on 23 October and the market will be demanding answers from Lewis's own investigation. Now the FCA is looking into the matter, the questions from shareholders are only set to grow.