Blog:

FMCG online: more data shows why brands must act

Dean Best | 7 July 2015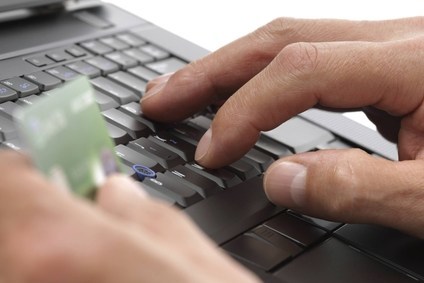 Kantar has joined IGD in forecasting rapid growth of online grocery channel
Just a week after the IGD issued forecasts for the growth of online grocery to 2020, analysts at Kantar Worldpanel today (7 July) issued their own take on the prospects for the channel. And the message to brands is clear: act now.
Kantar predicts US$130bn of FMCG products will be sold online worldwide by 2025, with sales in advanced e-commerce markets like the UK, France, China and South Korea continuing to grow rapidly.
Last week, the IGD forecast online grocery sales in China alone could hit $180bn by 2020.
Some may frown at the variation in the forecasts but that is likely to be down to analysts at the organisations using different methodologies. Both reports offer a clear message to FMCG brands: if you're not devising strategies to harness this rapid growth, you must do so very quickly.
Stéphane Roger, global shopper and retail director at Kantar Worldpanel, said he had seen "major changes" in the way some of the world's largest FMCG companies were responding to the rise of the online channel. He pointed to the likes of Mondelez International, PepsiCo and Unilever and said each company has implemented plans to "future-proof their business for e-commerce".
He said. "It seems that for these global leaders, the talk is fast turning in to action. Simply put: the market is remarkably unkind to latecomers. Winning among the retailers are those which first invested. Tesco in the UK and France's E.Leclerc both enjoy an online market share double that of their offline counterparts. For brands, the urgency lies in getting on shopping list. Our data shows that 55% of online shoppers use the same shopping list from one purchase to the next, giving first movers a big advantage."
Roger told just-food the Kantar report was based on what consumers buy. He said: "Our panellists declare their FMCG purchase off and online with a scanner - so real purchase is captured and we deliver the size of the market of e-commerce in value/volume. Based on historical data and our own analysis/assumptions we forecast the size and share of market within total spent of consumer."
Profitero, an e-commerce intelligence firm, said both the Kantar and IGD reports underline the growing significance of online grocery. Keith Anderson, vice president for strategy and insights at Profitero, says the channel will account for "double-digit shares within ten years in many key markets".
The Kantar report suggested by 2025 online sales could have a 30% share of South Korea's FMCG market, a 15% share in China and 10% in France and the UK.
Sales in physical stores will remain the majority of the market for the foreseeable future but Anderson made a further point. "Beyond the growth of the channel itself, shoppers are increasingly influenced by online retail even when ultimately buying offline - which neither study emphasises but is also key," he told just-food.
"Brands should invest to grow and defend share in this emerging channel now, being mindful that online is welcoming to new/challenger brands. The most sophisticated global FMCG brands already have global centres of excellence and in-market commercial capabilities focuses on accelerating digital retail growth."
The question is: is your business one of them?