Blog:
Food makers key in cutting meat, dairy consumption and saving planet

Hannah Abdulla | 3 December 2014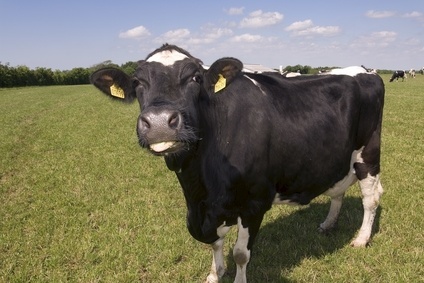 Chatham House urges for a reduction in meat and dairy consumption
The meat-free protein sector could be in for a popularity boost as more and more research points to the damaging effect livestock production is having on the environment.
Last month, Pinnacle Foods announced it had acquired Garden Protein, a meat-free protein foods maker, which may have seemed an unusual move, given the new brand would only add around 2% in annual sales.
But as more and more research unveils the damage being done to the environment by the livestock sector, Pinnacle's move appears only to make more sense.
According to new research from UK based think tank Chatham House, the livestock sector is responsible for nearly 15% of global emissions, similar to that produced by powering all the cars, trucks, planes, trains and ships in the world, "yet it is conspicuous by its absence from international or national strategies to reduce emissions."
Of course, lack of awareness is a huge issue. Chatham House surveyed 12,000 people in 12 countries and found twice as many respondents didn't see emissions from meat and dairy output that important - instead they viewed transport exhaust emissions as a major contributor.
In light of this poor awareness, meat and dairy consumption continues to grow. By 2050, global consumption of meat and dairy is expected to have risen by 76% and 65% respectively against a 2005-07 baseline.
And while the global objective is to limit warming to two degrees celsius, the body says current dietary trends means this is not possible.
"Closing the awareness gap is...a precondition for change."
It's a toughie really, as recent dietary trends have pointed to the importance of protein in diets, for many things - satiety, boosting muscle mass and so on. What it seems has been a forgotten part of that message, or has not been translated well enough, is the impact of high-protein diets to the planet, and also the superior benefits of a meat-free protein diet which include lower costs and a lesser impact on climate change.
The meat-free sector has garnered gradual traction recently. According to Mintel, sales in the US reached US$553m in 2012, 8% up on 2010. And, growth is expected at a CAGR of 5-5.5% between 2012-2018. Perhaps if more manufacturers were to move in Pinnacle's direction, or simply work further to market the benefits of non-meat and dairy proteins, this growth would rise significantly.
Businesses have a key part to play in raising awareness, and as Chatham House states, if we really are serious about avoiding dangerous climate change, "this is a problem we cannot afford to ignore any longer".