Blog:
General Mills investors vote no to ditching GMO

Hannah Abdulla | 25 September 2014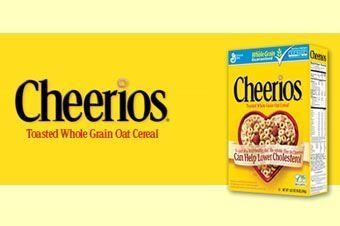 General Mills shareholders reject proposals to ditch genetically modified ingredients
Genetically modified ingredients is a hot issue, nowhere more so than in the US. Most food makers in the country, through a number of industry organisations, maintain GMOs are safe and insist their use crop cultivation carry environmental and economic benefits. But, at General Mills' shareholder meeting this week, investors in the food giant were asked to vote on whether the company should no longer use the ingredients.
The firm, which earlier this month, purchased natural and organic firm Annie's, presented investors with a proposition to ditch all genetically-modified ingredients from its entire lineup of brands. 97.8% of voters rejected the proposal.
The idea came from the shareholder Harriett Crosby, great-granddaughter of one of the company founders, who argued that GMOs harm the General Mills brand and reputation as well as posing a health risk.
CEO Ken Powell said the firm was "very aware" of the numerous regulators that had ruled GMOs to be safe, and the firm itself "believe GMOs are very safe".
But does the move really come as a surprise? General Mills has maintained a sort of on-the-fence approach when it comes to its relationship with GMO-free.
While it might have appeared to be going clean at the beginning of the year when it launched a GM-free variant of its Cheerios cereal, it did insist at the time, the move did not signal its support of the GM-free lobby that was gaining public attention in the US. It also added it had no plans to launch GM-free variants of any of the rest of its range.
But following the Annie's buy, when COO Jeff Harman celebrated the fact that the deal would see the firm expand its presence in the US branded organic and natural foods industry, this news could leave some confused about the direction General Mills is going in when it comes to GMO.
Choice, it seems, is a big factor in what General Mills believes will win customers over. Keeping its original Cheerios line alongside the GMO-free version is a prime example of this.
For now, it appears General Mills will be keeping its ranges as is. If you want clean ingredients, there's always Annie's.